6 Things You Need to Know About Listing Your House During the Holidays
We
independently
select these products—if you buy from one of our links, we may earn a commission. All prices were accurate at the time of publishing.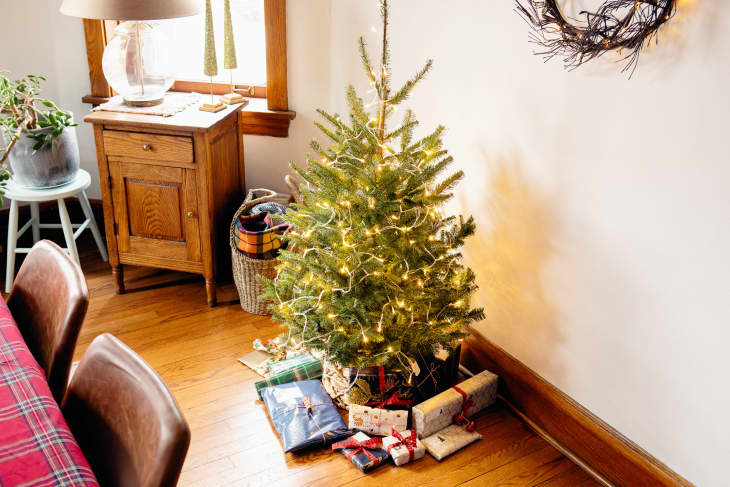 The holiday season is a festive time of year, but it can also be stressful. Do you really want to add selling your home to the mix? Real estate agents are still hard at work during the final weeks of the year, but before you put your home on the market over the holidays, consider the following advice straight from the professionals:
Don't Overprice Your Home
The span from Thanksgiving to the New Year typically means a quieter real estate market, so homes with high asking prices will likely linger. "While this year has seen record deal volume and lower than average supply, that hasn't yet translated into higher prices," says John Walkup, co-founder of UrbanDigs, a real estate analytics company. 
Walkup says that if you do list during the holidays, set a price that's just below the market, so buyers see it as an "irresistible opportunity."
Do Time Your Open House Well
The Sunday after Thanksgiving is a good time for open houses, as are the first few weekends in December, says Svetlana Choi, a broker for Warburg Realty. You can still offer showings later in the month, but expect a drop in interest. However, don't assume that all potential buyers will press pause for the holidays. 
"Sometimes buyers only have time during the holidays, because they are so busy working during the other months," says Choi. "And that is who one hopes to find during this period: a serious buyer."
The holidays are a time for homes to be festive and full of family and friends, so don't show an empty house during the season. "Homes on the market during the holidays should paint a picture for the buyer," says Walkup, so some staging — even if it's simple — should be done to make the property enticing.
Staging is one thing, but Michael J. Franco, a broker for Compass in New York, says clients should skip decorating if they plan to list during the holidays. "It can be very pretty, but it can also make the home feel too cluttered," he says. Additionally, buyers with different beliefs or religious backgrounds might not feel a connection to your home.
If you simply must decorate, Steven Gottlieb, an agent for Warburg Realty, says take listing photos before you do it. "If you decorated your home with fun Halloween or Thanksgiving decor, but then it didn't sell, buyers in February will immediately be able to tell that the home has been sitting on the market for at least a few months," Gottlieb says.  
If you do find a buyer during the hectic holiday season, remember that you still have to close the deal. That means you'll need a real estate attorney who hasn't yet set up their OOO message. "It might not be a bad idea to contact a few attorneys in advance to see if they'll be available at the end of the year," Choi says. She also advises sellers to have all their documentation ready to go, so that things don't get further delayed during the holidays. 
Don't Get Too Sentimental
Selling a home during the holidays can create enough teary-eyed sentiment to rival a movie on the Hallmark Channel. Try not to give in, advises Ayoub Rabah, president of Coldwell Banker Realty in Central West. "Keep your eye on the prize, and curb your emotions," he says. "Ask yourself if you're comfortable with disruption in your holiday planning." 
Rabah says being flexible is key if you want to sell your house in a timely manner — and for the best price. If you're looking to host the holidays one last time at your place, you might want to hold off listing until the new year, so that your home is fully available for showing, he says.
When making the decision to list your property, a real estate agent can help you gauge your local market. "Do list your property during the holidays if there's a shortage of competition, but there are still active buyers looking in your market segment," says Franco. If the market seems to have slowed down in your area or there are fewer buyers looking for homes like yours, hold off. "You want to have a successful debut — you only get one — so don't list when [the market] is dead," says Franco.