6 Little Ways to Practice Gratitude and Add More Joy Into Your Life
We independently select these products—if you buy from one of our links, we may earn a commission. All prices were accurate at the time of publishing.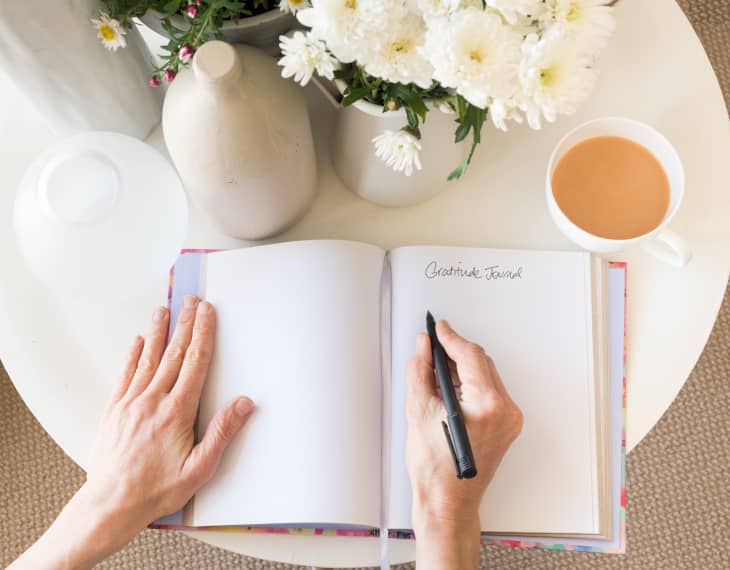 You don't have to wait until Thanksgiving to practice gratitude — you can do little (and big) things all year round to express your generous spirit. It's easy to get caught in the stress of the day-to-day and forget all the things that are actually going your way. Sometimes it takes a little extra effort to be mindful, but once it becomes a habit, it will become a part of your life. 
Follow Topics for more like this
Follow for more stories like this
According to Robert A. Emmons, professor of psychology at UC Davis and an expert on the science of gratitude, small acts of gratitude can have a measurable impact on a person's life. 
Here are six little ways to practice gratitude and insert more joy into your life. 
Pay attention to your breath. 
Once you start waking up and actively noticing your breath, it can be life-transforming. Acknowledging that first breath in the morning can set the tone for your day. It allows you to appreciate that the whole day is in front of you and it's up to you to choose your mindset. You can acknowledge your breath throughout the day, and that simple exercise can help shift your mood and allow any negativity to slip away. 
Writing a letter creates warm and fuzzy feelings for the writer and the recipient. With the advent of technology, most people are craving something personal. You can write a letter to a family member, friend, or even to yourself. In your gratitude letter, name all of the ways you're grateful for that person or jot down specifics of why this relationship is special to you. Ask the recipient to pay it forward and write a letter to someone in their life. Don't be surprised if you create gratitude branches all across the country (or world) with so many people encouraging others to reach out to someone. 
An easy and aesthetic way to feel grateful is to take photographs. I love taking a morning or evening walk and snapping a picture of a sunrise or sunset. This simple practice of taking a photo and looking toward nature reminds me that even after I am not here, the natural world will always exist. 
Once you start taking several pictures of the natural world, you can also revisit your photo feed on your phone and give yourself a gentle reminder, especially on days when you're feeling particularly down and need a pick-me-up. 
Try not to complain for a week.
Gratitude requires a certain level of mindfulness. That means looking to the present and being thankful for what you do have, instead of focusing on what you lack. One simple way to integrate a small change (and challenge yourself on how long you last) is to not complain to anyone about anything. Instead shift the lens and try to focus on what is working for a particular situation, instead of unraveling with a litany of complaints. I've often caught myself complaining more than usual and have tried to implement this strategy to refocus and recenter on all of the good things in my life. 
By smiling you reap several benefits, including living longer, improving your mood, and boosting your immune system. It doesn't require much effort on your part. You can simply engage in activities that you know will boost your laughter factor. Hang out with friends, watch stand-up comedy, and make a list of all of the things that make you happy. Learn to do more of these things to create opportunities that naturally lean into smiling. As you smile, make a mental note to say thank you to yourself and others. 
Create a gratitude vision board.
Vision boards are popular for people to manifest their goals and wishes. Why not do the same for your gratitude practice? Create a gratitude vision board placing some of your "goals" for your gratitude journey. You can put pictures of people you are grateful for or a particular memory that you cherish. Keep your vision board in a place where you can see it frequently.