I Watch TV with My Pal Who Lives 3,000 Miles Away — And It's the Best
We independently select these products—if you buy from one of our links, we may earn a commission. All prices were accurate at the time of publishing.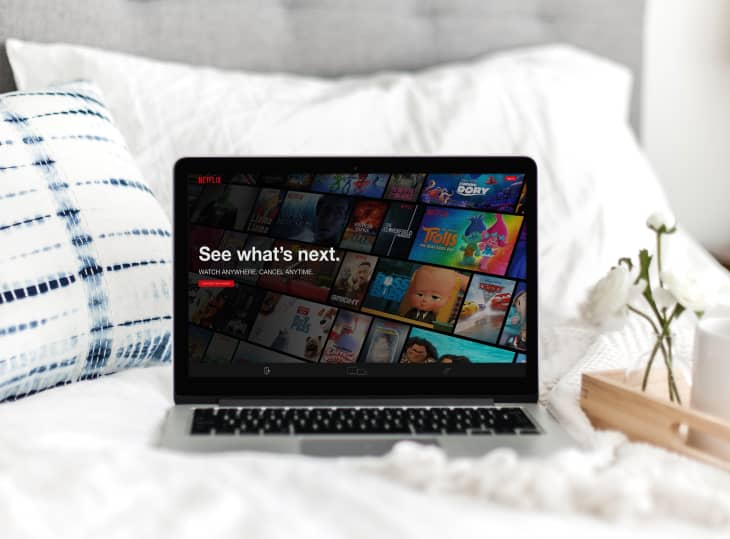 One of my best friends lives approximately 3,000 miles away from me, which really stinks. Back in the old days, when she was my college roommate, I'd see her almost every day. By night, we'd kick back in our tiny living room to watch "Twin Peaks" and eat a slice of pie from the grocery store down the street.
Follow Topics for more like this
Follow for more stories like this
Now with Loretta living in sunny LA and I in Boston, we see each other only once or twice a year. This, of course, is not ideal, but we've formed a new habit that allows us to still watch shows together. Instead of plopping down on our Craigslist couches, we both agree to press play on the same episode of a show at the same time. Then, we keep our phones in hand so we can text each other our brilliant thoughts (and criticisms) during the show.
Loretta invited me to start doing this during the lonely days of the pandemic's stay-at-home orders. She originally suggested I delve into the Real Housewives franchise at last, and I relented. So at 6 p.m. PST and 9 p.m. EST, we queued up the Bravo app on our respective TVs, texted "3…2…1… go!" and hit play. Thus began our first flurry of takes on the "Real Housewives of Salt Lake City."
Aside from thoroughly enjoying my introduction to the Housewives, I loved getting to dissect it all with Loretta, who works in the entertainment industry and is generally a very astute cultural critic. Watching people act outrageously is fun, but watching people act outrageously with a pal is even more fun.
I have to give Loretta credit for her genius idea to watch shows with loved ones near and far. After moving to LA, she arranged for herself, her mom, and her sister all to sit down and watch "RuPaul's Drag Race" at the same time.
"I think it's something a lot of people started during Covid but then realized it was a nice way to hang out with people across a distance," Loretta says. The cool thing is that she and I have kept up this tradition for two years now, and I imagine we'll continue it for a lot longer. 
After the first season of RHOSLC ended, we moved on to "Emily in Paris," using the TeleParty Chrome extension to stream it together on Netflix and type our best jokes into the chat box. (Loretta says "Emily in Paris" is a like Disney Channel show but with sex, which I still think is the best take on it.) Every so often, we'll select a movie to watch together virtually, and we'll certainly pick up RHOSLC again once the next season begins. 
"I've found that some shows and movies work better than others," explains Loretta. "Reality shows, documentaries, anything campy, and hate watches are much more fun and easier to comment on than serious, artsy, or emotional movies or shows."
The bottom line here is: I highly recommend trying this out with your faraway friend. You even might learn stuff about glamorous Mormons together!
"I love watching 'Real Housewives of Salt Lake City' with you," Loretta says. (Aw.) "It's so fun to comment on their weird-ass behavior and questionable aesthetic choices, as well as share social media posts and outside gossip about the show. All in all, I'd describe it as a Shah-mazing part of our friendship."