The One Thing Renters Should Always Look for in an Apartment, According to a Tenant Lawyer
We
independently
select these products—if you buy from one of our links, we may earn a commission. All prices were accurate at the time of publishing.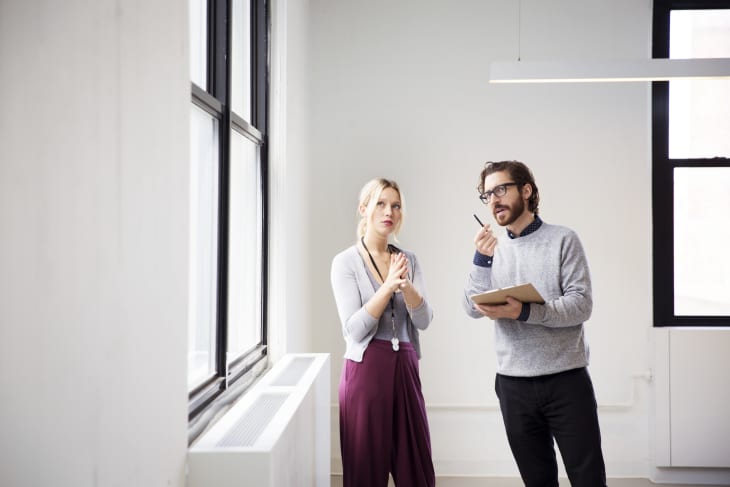 When you're hunting for a new apartment or house to rent, you're focused on the basics—the complex's amenities, the kitchen countertops, the open floor plan, the yard. Probably the last thing on your mind? Whether your soon-to-be landlord will respect your rights as a tenant. 
In reality, most landlords follow the rules most of the time. But there's always a chance that you'll accidentally walk into a nightmarish rental situation—a landlord who barges into your unit without warning, one who refuses to fix the furnace in the dead of winter, or one who won't pay for a plumber to properly snake the shower drain, leaving you standing, ankle-deep, in lukewarm water every time you want to bathe.
So, how can you tell whether you're getting a good landlord or a bad one? According to Andrew Chen, an attorney licensed in New York and Hawaii who's also a landlord and real estate investor, it's actually pretty easy to determine from the get-go.
"At a high level, the best indicator of whether a landlord will uphold or disregard your rights as a tenant is whether they seem to be a rule-follower or not," says Chen, who's also the founder of Hack Your Wealth, a personal finance site. "Rule-followers tend to make sure they understand the rules clearly and abide by them—including landlord/tenant laws."
OK, that seems simple enough, but what does a rule-follower look like exactly? It's not like you're spending hours and hours with your potential landlord so you can really get to know them and judge their character.
Chen says there are some little clues that indicate your landlord's personality, many of which you can pick up on during the brief interactions you have during the apartment search and application process.
"Do they respond timely to your emails and voicemails?" he says. "Do they show up on time to a showing appointment? Do they present themselves professionally and courteously? When they answer questions you ask, are they clear, precise, and thorough in their responses? Are their rental application and lease documents clear, well-organized, and orderly? Are they written in plain, readable language?"
In addition, you should always ask your potential landlord for recent references—maybe the outgoing tenant or the one right before that. He or she shouldn't bat an eye at this request, either (if one does, that's another red flag to note).
Of course, if it's a big, well-established apartment complex, you may even be able to find reviews online with just a quick search. Make sure you note the age of the reviews and whether they were written under previous ownership (it's not uncommon for apartment complexes to change hands). In the reviews, look for information about how the landlord responded to problems. Sure, appliances break and random things go wrong from time to time. But what really matters is how the previous tenants felt the landlord dealt with these issues.
If you can't find any online reviews or get ahold of the previous tenants for some reason, try chatting up the neighbors. In addition to general insights about the neighborhood, they may offer some helpful tidbits about the landlord.
"Ask the neighbors for their impressions of the landlord and how happy the tenants were," Chen says.