Martha Stewart Reveals How She Grows a Hyacinth Indoors
We
independently
select these products—if you buy from one of our links, we may earn a commission. All prices were accurate at the time of publishing.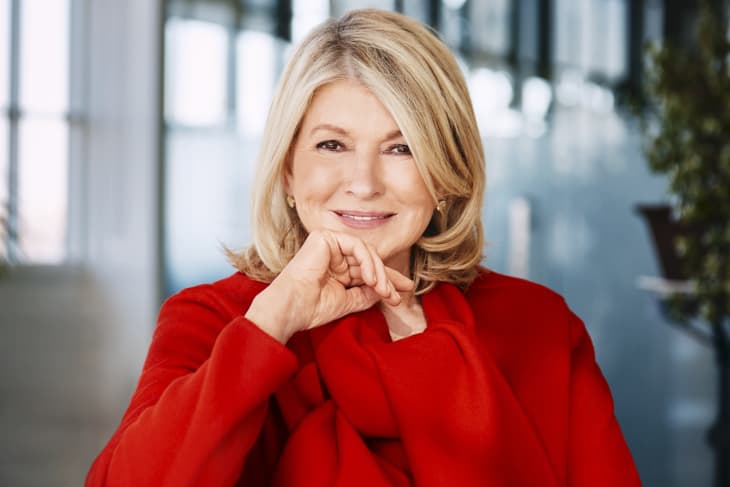 Whether you have a green thumb or a history of killing anything you try to grow, you can turn to Martha Stewart to keep your plants alive and thriving. In a recent Instagram post, Stewart gave fans some insights on helping hyacinths — a fragrant flowering plant that come in a variety of colors — continue to grow indoors through the coldest months.
Her secret is a product called a bulb forcing vase, which involves the bulb sitting in a tea cup-like structure, and below it the roots channel downward into a tall vase of water. Stewart says you can watch the roots grow first, and the flower emerges just over a week later. "And the fragrance!" she exclaimed in the caption, which can easily make someone want to add a hyacinths into their home ASAP.
On her blog, she elaborates that "forcing" is a process that involves speeding up a bulb's development through simulating winter and spring conditions. She says that she uses water, like in her Instagram post, or soil to force the bulbs open. For those wanting to give either method a whirl, Stewart includes step-by-step directions in her post, complete with hilarious images of her peacocks stalking around the windows near her flowers.
In the end, the flower stalk stands eight to 10 inches tall and sometimes multiply, meaning they create multiple bulb offsets. However, each of them might not produce flowers but instead additional leaves around the original flower stalk.
Farm life seems peaceful and blooming for Martha, the peacocks, and her beloved indoor Hyacinths. But pet owners, beware: this type of flower can be toxic to dogs and cats.