Mini Olive Trees Are Back At Trader Joe's
We independently select these products—if you buy from one of our links, we may earn a commission. All prices were accurate at the time of publishing.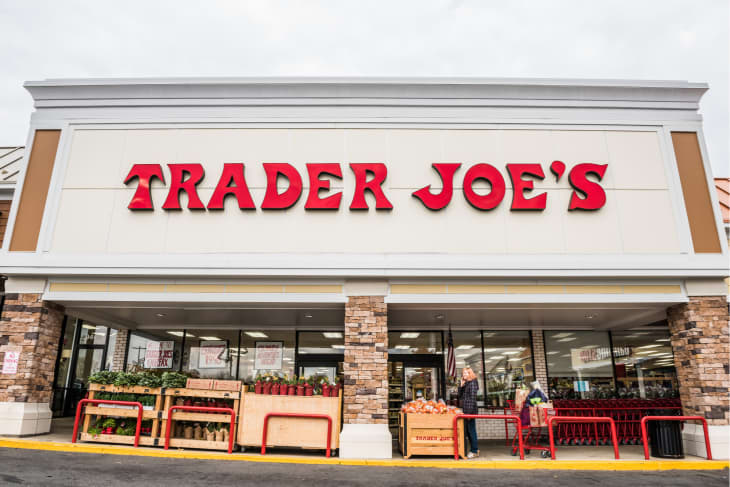 If you missed out on Trader Joe's olive plants last year, then you're in luck. The grocery chain is selling them again for just $9.99.
Follow Topics for more like this
Follow for more stories like this
The Mission olive trees, which were available in Sept. last year, are the perfect plant to get just before summer hits. They love sunlight (it's recommended that Mission olive trees get six to eight hours of sunlight each day), and they're tolerant to drought. Just water when the soil is dry to the touch.
Once your Mission olive tree gets bigger and establishes a thicker trunk, it's then hearty enough to be pruned into whatever shape you desire. If left unpruned and planted outdoors, then you could end up with a 20- to 50-foot tree, according to the label on the Trader Joe's trees.
If you continue to repot your olive tree in larger vessels, then your tree will begin producing fruit. Mission olives are usually used to make cold-pressed olive oil, although, when fully ripe, they can also be cured and brined for eating, too.
Olive trees that are planted outside will produce more fruit than indoor olive trees — but growing your own Mission olives inside is certainly a fun endeavor!
And for under $10, this botany experiment is definitely worth it.
Because olive trees do best in a warm, arid climate they're likely being sold at West Coast/ CaliforniaTrader Joe's locations. But it's still worth checking out your local TJ's to see if they're in stock for summer.