2 Ways to Avoid Getting Spammed While Shopping for Mortgage Rates Online
We
independently
select these products—if you buy from one of our links, we may earn a commission. All prices were accurate at the time of publishing.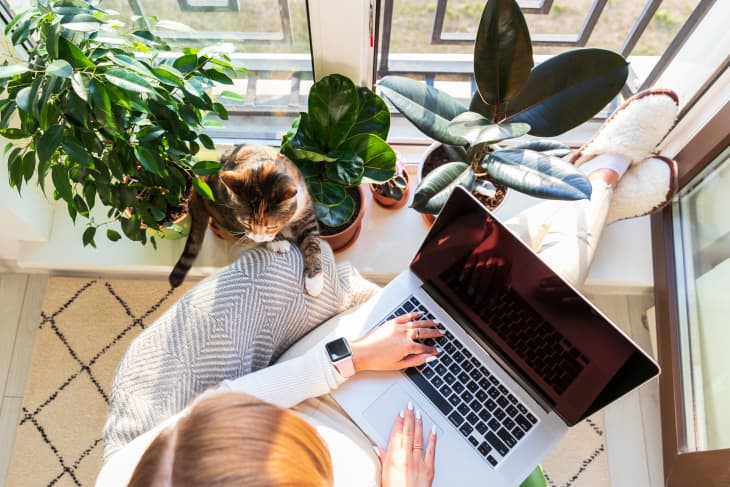 Picture this: You were recently shopping around for mortgage rates — or you applied for a home loan online — and now your phone is figuratively ringing off the hook. The emails are flooding in, too, with lenders hounding you.
You just wanted to know how much your interest rate would be on that cute bungalow! But now you're getting spammed. And even if you are a serious buyer and you applied for a mortgage, how did so many dang companies get your contact information? 
One likely scenario: Your data was sold by a credit bureau, says Fred Winchar, co-founder and CEO of MaxCash, a financial broker that connects users with lenders.
When you apply for a loan with a mortgage company, the company pulls your credit record to determine your credit score, Winchar explains. The credit bureau now has the credit inquiry record, which they sell to other mortgage companies as leads. 
"This lets the other mortgage companies know you are shopping for a mortgage, so they get in touch with you to attempt to make a sale," Winchar says. 
In case you were wondering, yep, credit bureaus can sell information about you to lenders and insurers, who can then send you unsolicited offers of credit or insurance through "prescreening offers." You can opt out of these offers, though according to the Federal Trade Commission's consumer advice. Here's how to do so. 
To opt out for five years: Go to optoutprescreen.com or call 1-888-5-OPT-OUT (1-888-567-8688). The major credit bureaus operate the phone number and website.

To opt out permanently: Go to optoutprescreen.com or call 1-888-5-OPT-OUT (1-888-567-8688) to start the process. To complete your request, you'll need to sign and return the Permanent Opt-Out Election form (which you get online) once you've started the process.
The other likely scenario? When you apply for a mortgage, your application gets logged in various databases or within networks that are affiliated with the initial company, explains financial planner Jeff Rose, CFP, and the founder of GoodFinancialCents.com. 
"Some companies might also sell or share lead information with other lenders, especially if they can't service your loan, leading to multiple companies reaching out to you," he says.
In June, a California resident filed a class-action lawsuit against Rocket Mortgage LLC, alleging the company made unsolicited phone calls and sent text messages to those who are registered on the National Do Not Call Registry.
So, how do you shop for mortgage rates without getting inundated with unsolicited calls?
Consider using a separate email address and phone number (perhaps a Google Voice number) when shopping around to keep your primary contacts spam-free, Rose says. 
You can also explore online platforms that aggregate mortgage rates from various lenders, he suggests, allowing you to compare without directly providing your information to a slew of companies. 
It's free to register your home or cell phone number, and it should show up on the registry the next day, he says. However, it can take up to a month for sales calls to stop. 
If you're still getting a lot of unwanted calls, they might be from scammers, as the registry only stops sales calls from real companies, Rose explains. Charities, political groups, debt collectors, and survey takers can still reach you, too.
Another strategy is once you've identified potential mortgage deals and you're ready to engage with lenders, reach out to them directly via their websites or phone numbers, suggests financial expert Young Pham, an editor with Biz Report.
The takeaway: If you're hoping to shop around for a mortgage rate (and you should — you could save $84,000 over the life of your loan by doing comparisons, according to LendingTree), but you don't want to be spammed with calls, consider opting out of prescreened offers and be sure you're on the Do Not Call registry.