The Most Affordable Cities For New Homeowners, According to a Report
We independently select these products—if you buy from one of our links, we may earn a commission. All prices were accurate at the time of publishing.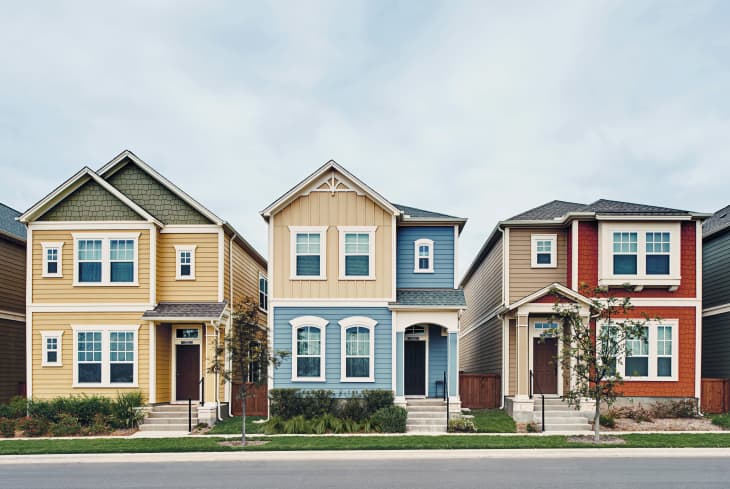 For first-time homeowners, finding an affordable home in their desired location can feel like an Olympic sport. It's a huge financial decision; for that reason, Move.org recently conducted a new study to determine the most affordable cities to assist first-time home buyers. The company pulled data from the U.S. Census Bureau and evaluated metro areas based on median home value, percentage of occupied homes, median monthly housing costs, and other key factors. Move.org thus determined the 10 most affordable large cities and metro areas, as well as some of the smaller metro areas.
Which places came out on top? According to the data, McAllen, Texas is the No. 1 most-affordable city for first-time homeowners. With a population rank of 855,176, the median home value in the area is about $87,100. For beach and sun enthusiasts, the remaining contenders will surely be good news. Florida came out as a top state in the report, with four out of the top 10 cities hailing from the Sunshine State: Cape Coral, Florida ranked in at the No. 2 most-affordable city, followed by Lakeland, Florida in third place, Palm Bay, Florida in ninth place, and Daytona Beach, Florida at tenth.
Follow Topics for more like this
Follow for more stories like this
While it's generally understood that larger populations = higher home values due to supply and demand, Move.org also determined that there are actually some notable exceptions to this rule in the report. This is most prevalent in the case of Texas' McAllen-Edinburg metro area. While the population rank of 855,176 is exponentially higher than any city in Move.org's smaller city ranks (below), its mean home value of $87,100 is still lower than all but two of them. 
So, while it's true that population density informs housing prices, there isn't always a correlation between the two factors. In sum, affordable housing will generally always be more prevalent in smaller cities, but it isn't necessarily impossible to find affordable mortgages in bigger metro areas. To all the first-time homeowners out there: Godspeed.