These Were the 5 Most Popular Real Estate Stories on Apartment Therapy This Year
We independently select these products—if you buy from one of our links, we may earn a commission. All prices were accurate at the time of publishing.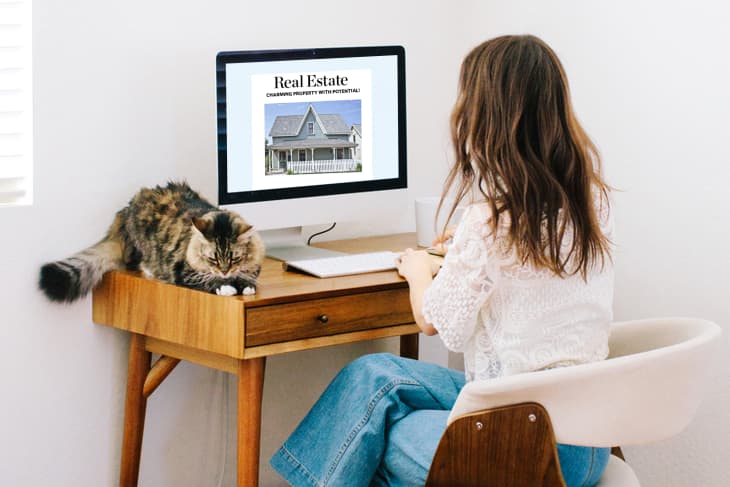 During yet another banner year for chaos in the real estate world (and outside of it), Apartment Therapy delivered plenty of helpful, compelling stories for readers in all stages of life. Renters, hopeful buyers, folks making a move, and so many others turned to us for advice — and community.
Out of the hundreds and hundreds of Real Estate stories Apartment Therapy published this year, five rose to the top. Below, find out what piqued your interest the most in 2021.
Thanks for reading and learning with us this year. Here's to more great real estate stories in 2022!
If there's one thing Apartment Therapy readers love, it's debating the pros and cons of house-flipping — which explains why they discussed this post at length.
When writer Lauren Wellbank purchased a flipped home with her husband, she was ecstatic about all of its updates. "The prospect of owning a newly renovated house was so exciting that we overlooked a common, yet expensive, problem hiding just under the freshly laid ceramic tiles: although our home had been recently remodeled there was no way to determine the quality of the work that had been done," she writes.
If she could go back in time, there are a few things Wellbank would have done differently. She writes about the things she wished her home inspector had noticed before she bought the place, from air conditioning woes to electric wiring issues. 
Choosing a paint color is a highly subjective decision, right? What if we told you that real estate agents know which colors are the best for each room in a home? Readers found the prospect of finding this out irresistible, so they turned to this Real Estate story to discover what colors you should paint your kitchen, living room, bathroom, bedroom, and dining room. 
"Picking a paint color for all the rooms in your home can befuddle — and overwhelm — even the most decisive people," notes writer Jennifer Billock. That's why turning to real estate agents can sound so appealing. Here's the full lineup of colors.
During such a hectic year for the real estate world, it only makes sense readers would be curious to know which trends are falling to the wayside. You might wonder: Perhaps sky-high prices are finally being phased out? Sadly that is wishful thinking. But there are a few trends that we're happy to say good riddance to, such as needing a full 20 percent down payment and signing giant stacks of physical papers during the closing process. Here are the four trends on their way out.
Planting a tree seems like a net positive, right? A real no-brainer when it comes to saving the planet. But it turns out there are a whopping seven kinds of trees you might want to avoid plopping in your yard. Reasons range from fussy maintenance issues and excessive limb breakage to driveway-staining problems. And beware the female gingko, experts say.
Home inspectors have some strong opinions when it comes to home design trends, and not just because of personal preference. There are five specific things that inspectors say can be unsafe in your home, from floating staircases to getting rid of handrails. (You might even have one of the other three trends in your house right now!) Like many other Apartment Therapy readers this year, find out why inspectors wish you'd stop doing these things.