8 Out of 10 Most Sleep-Deprived Cities in the World Are in the U.S., According to One Study
We independently select these products—if you buy from one of our links, we may earn a commission. All prices were accurate at the time of publishing.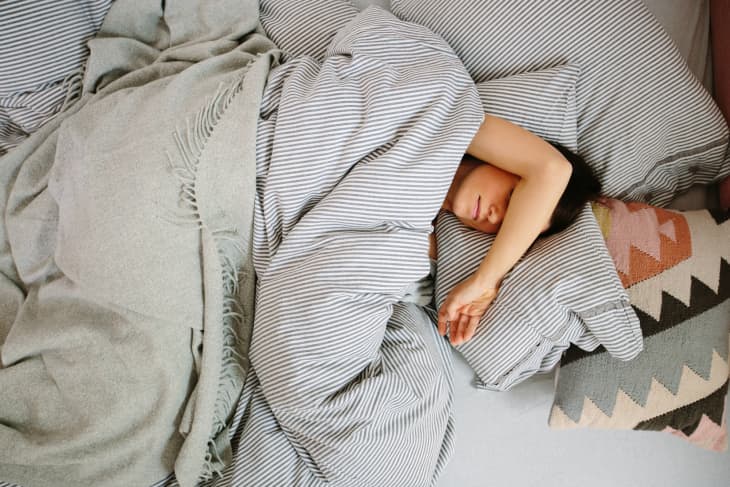 Getting consistent, quality sleep is essential for your health and well-being, but it likely won't surprise you that plenty of people don't get enough. And while you're probably familiar with some of the many reasons a restful slumber can be out of reach (including work stress, taking care of loved ones, illness, and more), you might never have realized that where you live could impact your ability to score a solid night's sleep.
Follow Topics for more like this
Follow for more stories like this
The sleep pros at Mornings.co.uk used some seriously scientific data — extracting tweets containing the hashtags #goodmorning and #goodnight — to determine the average wake-up times and bedtimes for Twitter users in more than 130 countries around the world. Turns out that Americans are getting the least amount of sleep of any continent, with U.S. cities taking eight out of 10 spots in the top 10 global cities ranking.
At an average of 8 hours and 11 minutes, Americans are lagging far behind the nine countries that clock at least 11 hours of sleep a night, five of which are in Europe. The Middle East and Central Asia get the most sleep of any region, at an estimated 9 hours and 42 minutes.
Within the United States, residents of Minneapolis and St. Paul, Minnesota; New Orleans and Baton Rouge, Louisiana; and Burlington, Vermont, get the most sleep. Meanwhile, residents of Detroit, New York, Tampa, Chicago, and Las Vegas sleep the least. The U.S. is also home to 8 out of the top 10 cities in the world with the shortest sleep duration, making Americans among the most sleep-deprived of any country.
Of course, there are a slew of factors that contribute to sleep quality and quantity, not least of which is widespread access to electricity; noise, light, and air pollution; and more, but it's clear that larger cities in the U.S. tend to have a larger percentage of night owls than other global cities. Check out the full data on how the world sleeps to see where your hometown stacks up against other cities and countries around the globe.