Check Your Storage Bins — These Are the Most Valuable Vintage LEGO Sets
We
independently
select these products—if you buy from one of our links, we may earn a commission. All prices were accurate at the time of publishing.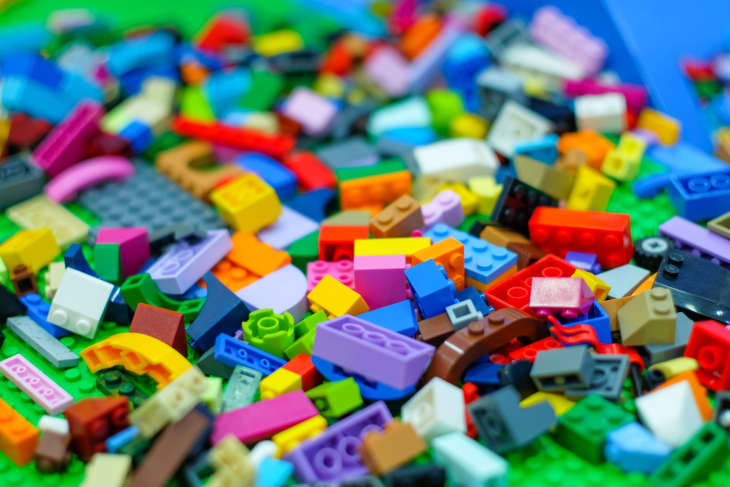 Many people have a box somewhere in their parents' home jam-packed with old toys and treasures that hold a lot of nostalgic value. But some toys that haven't seen the light of day in decades may actually hold cash value, too.
TheToyZone recently dove into the world of LEGO to find out just how much vintage sets are going for, and if you're strapped for cash, you could get upwards of $10,000 for one of those LEGO sets sitting at the bottom of your childhood nostalgia bin.
To accurately put value to vintage LEGO sets, TheToyZone collected retail prices and current value data for over 13,700 LEGO sets using numbers from LEGO economics site BrickEconomy.com. Researchers were then able to calculate price growth for each set.
The team found that the most valuable LEGO set is the "Space Command Center." Back in 1979, it sold for $24.99. But now it's worth around $10,400.
The second runner-up is the 1978 LEGO Castle, which can go for upward of $6,300.
Some LEGO toys, though not the most expensive, have shown massive appreciation since they first debuted. "Mr. Gold," for example, a 2013 Minifigure, originally sold for just $4.99, but is now worth over $4,600. That's a positive appreciation value of over 156,400%.
Of course, the biggest return for your LEGO sets will depend on condition, if all the pieces are there, and if you have the original box. 
You can see if your old LEGO sets have grown in value by heading over to TheToyZone's interactive LEGO chart. There you can search by theme or scroll through the most valuable LEGO sets or LEGO toys that have the biggest appreciation value.
Yes, your LEGOs may hold sentimental value. But it may be worth knowing if they hold massive monetary value, too.