Nate Berkus Shows the Super-Smart Place He Uses Spinning Organizers
We
independently
select these products—if you buy from one of our links, we may earn a commission. All prices were accurate at the time of publishing.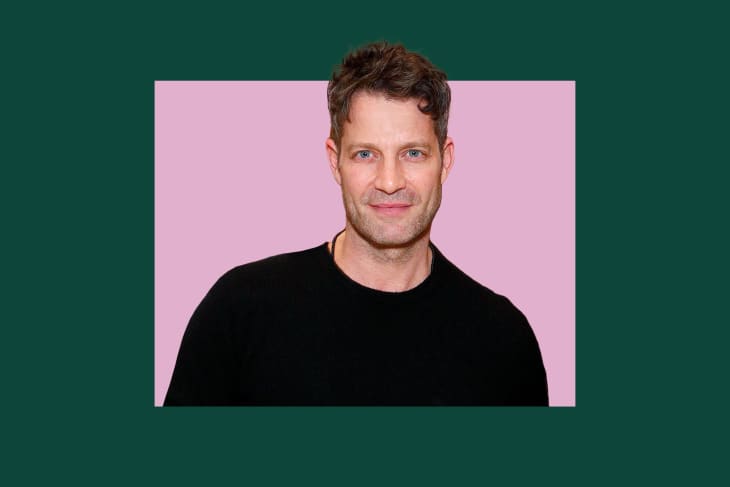 Since creating his own collection of home organization essentials, everyone's favorite triple Virgo Nate Berkus has become obsessed with finding new ways to use them to tidy up his home. And he came up with two great ways to use his spinning organizer in the kitchen.
"I live for an organized kitchen cabinet and literally can't sleep if I know things are a mess," Berkus wrote in the caption of his March 28 Instagram post. "My 2-Tier spinning Organizer from my @natehome collection is the perfect way to take advantage of vertical space and keep things organized, night-night fellow Virgos."
"Welcome to my house in Montauk, and the best part, for me, is not what it looks like outside the cabinetry, but what it actually looks like inside," he says in his video. He then opens up one of the upper cabinets to show where he keeps his medicine in the kitchen. "I never really thought about using a spinner inside a cabinet, but it works out absolutely perfectly. I can see everything our kids need in two seconds."
But even smarter, Berkus also uses a spinner inside his refrigerator. "The same spinner is right here in the fridge," Berkus says. "And it holds all of the things we make smoothies out of."
Berkus also uses his clear bins in the fridge, to keep dairy, coffee, jam and honey, and cans separated and organized.
"Obviously I knew when you get a refrigerator with a clear door you want it to be beautiful," Berkus says, and his spinner and clear bins help the inside of the fridge clear door-worthy.
The Nate Home spinners come in two different sizes so you can choose the one that works best in your cabinet or fridge. Sprinkle a little Nate Berkus magic into your home organization and make your inner triple Virgo happy.