9 No-Cost Gifts That Are Easy to DIY
We independently select these products—if you buy from one of our links, we may earn a commission. All prices were accurate at the time of publishing.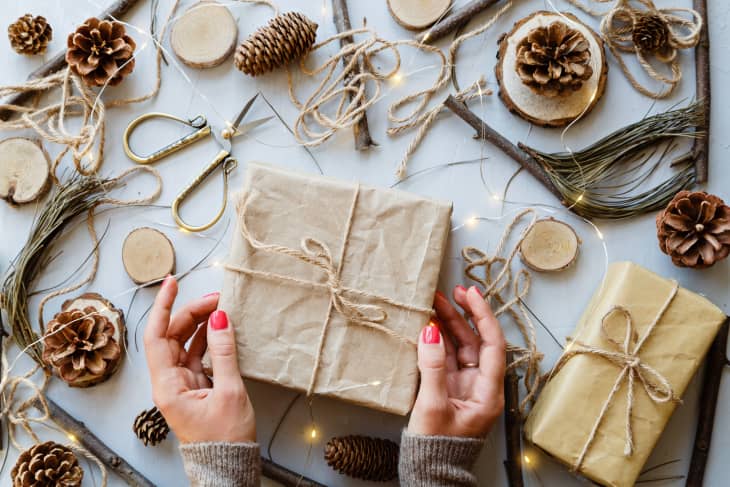 Now's the perfect time of year to come up with creative ways to show people you care about them. That said, no matter who's on your gifting list, it's no secret that the holidays can get expensive — or that it can be tough to find a truly meaningful gift on store shelves. Solve both problems in one swoop by DIYing your holiday gifts this year!
The good news is, you don't have to be a crafting pro to create a meaningful present, and some of the most thoughtful ones don't require much time (or hot glue skills) at all. And while you may have to spend a little bit of money on supplies, you'll get way more for your buck than if you'd bought a store-bought gift. 
Here, nine no-cost, homemade gifts to share the holiday spirit this year. 
If you'd rather not spend a ton of time or money on a gift, a homemade coupon book is an efficient way to give a gift that, well, keeps on giving. On individual index cards or cardstock, write out "coupons" for future events or favors. Whether you gift a loved one a few home-cooked meals and chores or promise them some quality time hangs, they'll have lots to look forward to after the holidays. 
If you've ever whipped up your own stovetop potpourri, you know how amazing it can smell. Share the love with a friend or family member by adding your go-to potpourri ingredients — dried citrus, cranberries, cinnamon, and other herbs and spices — to a mason jar with a lid. Bonus points if you make a cute label with instructions!
As long as we're on the topic of mason jars, here's another idea: Gift someone (or a lot of someones) their own spa experience with a homemade salt or sugar scrub. All you usually need is salt or sugar, a carrier oil like almond oil or olive oil, and your choice of essential oils, plus a mason jar and lid. There are plenty of recipes to follow online, but we like this one!
Kitchen Utensils with a Twist 
Grab some wood kitchen utensils from the Dollar Store and paint the ends for an elevated version of a kitchen staple. You can even paint a few and tie them together with a cute ribbon or some twine. You can choose whatever colors and style you like — I love this tutorial for painting ombré utensils!
Your Favorite Baked Goods
Got a great recipe for cinnamon rolls, cookies, brownies, or muffins? Gather up your supplies and make a few batches to share with loved ones. For individual gifts, try wrapping them in parchment paper with a twine bow or a tied plastic bag; to gift larger batches, grab a tin or wrap a disposable loaf pan in plastic wrap and tie a bow around it. Chef's kiss!
Citrus zest, garlic, fennel, or even curry can elevate basic salt — and infuse recipes with flavor. The Pioneer Woman has a fantastic tutorial for whipping up your own infused salts so you can gift them to loved ones (or keep them for yourself). All you'll need is your choice of ingredients, small jars, and cute labels for a memorable and useful gift. 
Who doesn't love a hot drink during winter? Make your recipient's next cup of coffee or hot chocolate extra special by giving a candy cane stirrer. Simply melt semisweet chocolate over the stove and dip the bottom half of a candy cane in it. Then, dry on a plate or baking sheet covered in parchment paper and chill. 
No need to buy expensive bath bombs when you can whip up your own gorgeous "bath tea." Simply layer a small mason jar with Epsom salt, dried flowers, and your choice of yummy-smelling essential oils. Find the full tutorial here!
Grab some mini terra cotta planters from the dollar aisle and then add some flair. You can add glitter with Mod Podge (or any other decoupage) or acrylic paint — whatever suits your fancy. Go the extra mile and add a small houseplant or pair with some seed packets, too!