This NYC Apartment Listing Offers a Discount If You Don't Cook
We independently select these products—if you buy from one of our links, we may earn a commission. All prices were accurate at the time of publishing.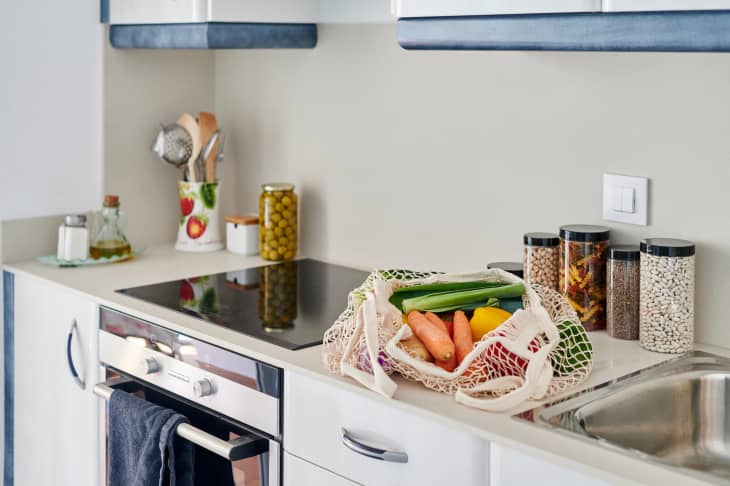 Remember when Sex and the City's Carrie Bradshaw cooked so rarely that she used her oven for shoe storage? Ironically enough, she would be the ideal applicant for a viral New York City apartment listing, in which the occupants are offering cheaper rent for roommates who wouldn't cook in the kitchen.
Follow Topics for more like this
Follow for more stories like this
According to Newsweek, a recent listing on the peer-to-peer platform Roomies.com actually reads: "The rent with cooking is $1,000. The rent with no cooking is $900."
Although the listing claims that this doesn't mean the new roommate can't use the kitchen at all, the current tenants offer some pretty strict criteria: "You cannot cook by using the stove, oven, or microwave etc. You can use the microwave oven to warm or defreeze food. You can use the stove to get warm or hot water."
Soon enough, the listing was posted to Reddit's r/mildlyinfuriating forum, where it currently has over 10,000 upvotes. Unsurprisingly, plenty of people were baffled by the listing's extreme kitchen rules.
"100% there are cameras in the bedroom and bathroom," one commenter wrote, to which another joked: "Rent to turn off said cameras is $1,200."
From there, the comments continued to pour in.
"I don't know what state this is in, but I don't even think this is legal man."
"What the hell is the difference between using the microwave to heat food and using the microwave to cook?"

"So you can use the kitchen to defrost but not to cook? Are you allowed to do dishes? It's so contradictory, no wonder they haven't had an 'acceptable' renter. Wtf."

At least one commenter managed to look on the bright side, saying, "As a person who never cooks, sounds fine to me except the landlord sounds insane so I would pass."