This Under-$25 Travel Hack Has Saved Me from Overpacking and It's on Sale Now
We independently select these products—if you buy from one of our links, we may earn a commission. All prices were accurate at the time of publishing.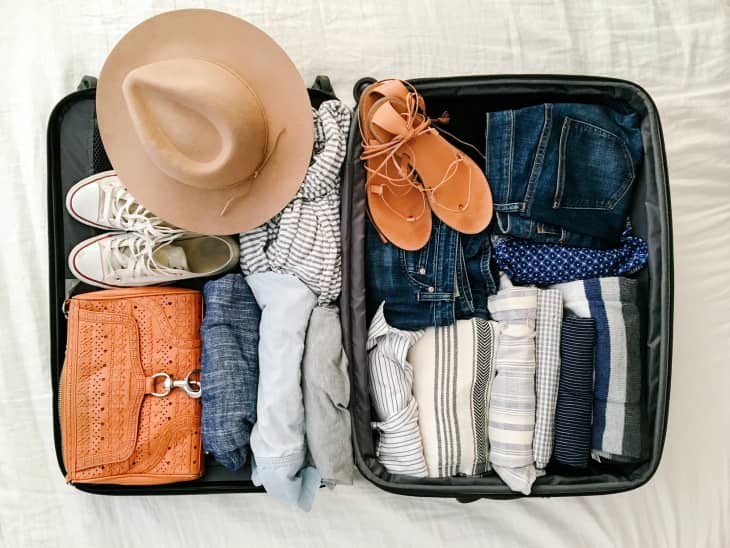 Despite hopping on a plane a minimum of four times a year, I still struggle to force all of my clothes, toiletries, shoes, and books (yes, multiple) into a carry-on suitcase or weekender bag. The first questions my dad asks when he picks me up from the airport is "Why is this so heavy? Did you put bricks in here?" I wish this was a dad joke, but unfortunately it is not. I just like to be prepared and to have everything I could possibly need wherever I go. I need a variety of outfits (casual, sporty, formal, for cold weather and hot), because I've been betrayed by the weather and dress codes multiple times. But when it came time to pack for a 10-day trip earlier this year, I decided that I was sick of lugging a heavy suitcase and struggling to keep it organized after I arrived at each destination. I turned to Amazon to see if I could find a solution.
Follow Topics for more like this
Follow for more stories like this
I instantly found the OEE luggage packing organizers (also known as packing cubes). I had seen these cubes on TikTok and knew I wanted to try them. And if they didn't work, they only cost $16 (they're on sale now!), so I didn't mind taking the risk on such a budget-friendly item.
I opted for the 6-piece set in gray, but there are a total of seven colors to choose from — plus, you can also select an 8-piece set if you want more cubes for a checked bag. My order came with a small cube (4-6 shirts), a medium cube (6-8 shirts), a large cube (10-12 shirts), a shoe bag, a toiletry bag, and a small undergarments bag. When I initially opened my box, I was surprised at how small the cubes were (which shows how much I overstuff my carry-on bag). But these cubes and bags match the advertised capacity. I was even able to sneak a second pair of shoes into the shoe bag.
When I looked at my organized suitcase for the first time, I was thrilled. I packed 12 outfits plus PJs for the trip and still had plenty of room in my bag. It felt like sorcery. I could have easily fit five books and a couple of additional pairs of shoes, but I held myself back, so I could load up on souvenirs for my family.
If you need something to keep you honest while you're packing, I highly recommend this set of cubes. They're lightweight, easy to use, and durable. I'll be using them in a few weeks when I go on my next trip. The only downside, in my opinion, is that it doesn't come with a laundry bag. I don't like dirty clothes to mix in with clean clothes, so I usually put my dirty clothes in an unwieldy trash bag, which somehow takes up a ton of room. Don't just take my word for it, though, this set has more than 7,000 reviews on Amazon and a 4.4-star rating.