Doing This One Small Thing Has Made It Possible for Me to Maintain a 25-Year Friendship
We
independently
select these products—if you buy from one of our links, we may earn a commission. All prices were accurate at the time of publishing.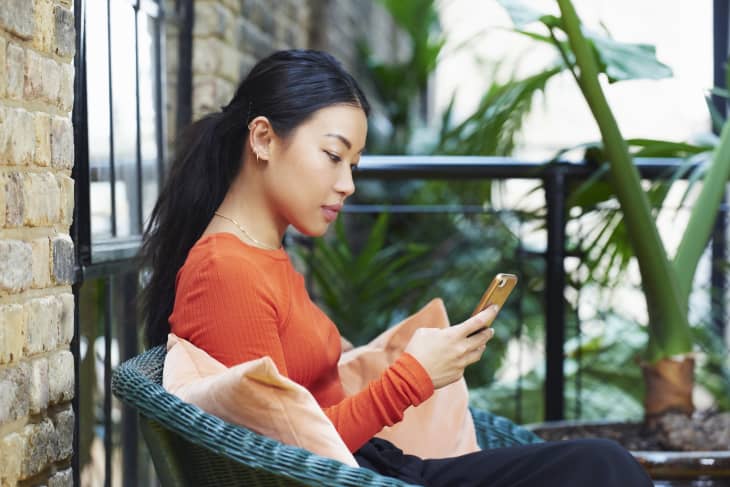 When I was in the fourth grade, a girl named Daniella asked me if I wanted to be her friend. We were on the playground at recess, and my response ended up becoming a life-altering choice: I said yes. Since then, we went through middle school and high school together, made sure to meet up during our holiday breaks in college, and then supported our mutual plans into adulthood.
Daniella is the type of friend who makes you feel like everything you say or do matters — she truly listens when people talk and walks around rooms making sure everyone is having a good time. "Do you need another drink?" she said to someone at her own rehearsal dinner a few years back, and then ran off to get it. "No, we have time, I can do your hair," she calmly said to me right before her wedding the next day, because curling has always been her strong suit which meant that it never had to be mine. 
My favorite part about being around Daniella is that everything is more fun with her, even running errands or getting stuck in traffic. She's smart and funny and cool, and she would probably say equally nice things about me. When you find a friend who understands who you are, and helps you become the best version of who you want to be, you have to hold on to them. And that's why she's been a main character in my life all these years. 
But that being said, keeping friends as an adult takes work. Other than a handful of pit stops in other cities, I've mostly stayed in our hometown of Los Angeles. Daniella has lived in the Pacific Northwest for many years now, so we've often had to make an effort to keep in touch. 
There was a period when she didn't have reliable cell service in her rural town, so we would write each other postcards and letters about funny or important things that happened to us. She once flew down for the weekend to celebrate my birthday, and I flew up when she had a few days off work. All of these decisions have mattered in sustaining our bond, but there's one tiny thing that has really made a difference through it all: When we think of each other, we say so. "Hey! Thinking of you, miss you!" is something I text her often, and she'll often do the same. It's a no-pressure way to feel connected until we can find the time to chat or hang out again. 
Everyone likes to feel important, and usually, big gestures aren't as practical or memorable as the little, daily ways you show your loved ones you care. Getting and receiving these short-but-sweet messages always puts a smile on my face, and it helps us keep our friendship strong. And given that we all have so much on our plates, taking a couple of seconds to send a "thinking of you" message feels like an attainable way to help keep relationships afloat. After all, it's the truth, and usually the start of a bigger conversation.