These Were the Most Popular Gardening Trends in 2021
We
independently
select these products—if you buy from one of our links, we may earn a commission. All prices were accurate at the time of publishing.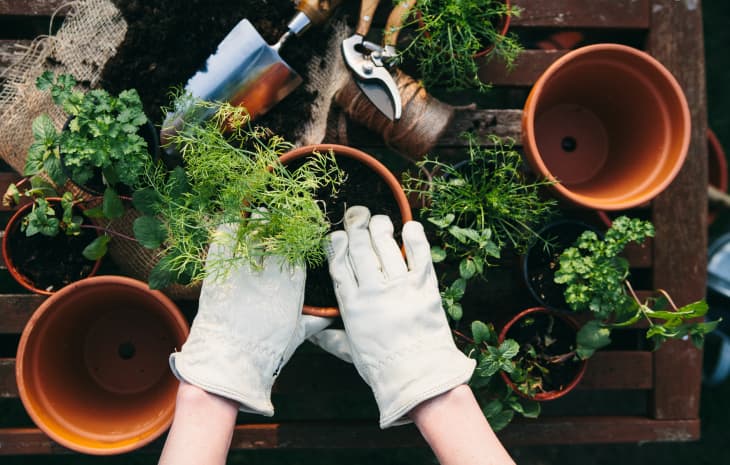 With people staying home more than ever the last couple years, gardening received a nice boost in popularity. From fire escape tomato plants to backyards with raised flower beds, it felt like everyone developed a green thumb at some point. But as new data shows, the type of gardening that people took part in over the last year changed depending on their location.
Gardening company Breck's gathered Google search data from November of 2020 to November of 2021, and compiled the results last month to determine what the most popular gardening trends proved to be in each state. Here are some of their findings.
The ability to go to the grocery store and buy fresh produce is certainly nice, but there's nothing quite like the experience of growing it yourself. So it's no wonder that in 10 states, including Arizona and New Jersey, the most popular garden trend of 2021 was food gardens. After all, finding what you need at the grocery store only proved to be more challenging during the pandemic, so it makes good sense that some folks took growing food into their own hands. The food garden proved to be the most successful food trend in both the northeast and the western states.
In the second place spot was fence gardens, which took the top score in six states including Indiana, South Dakota, and Michigan. Fence gardens were the most popular garden trend in the midwest for 2021.
Tropical plants came in third, taking the win in southern states with warmer climates like Alabama, Mississippi and Louisiana. From banana plants to palms, you can spot these tropical beauties taking up space all over social media. Rounding out the top five trends was balcony gardens in fourth place, which won over Connecticut and South Carolina. They were followed by hanging planters in fifth place, which won Delaware and Nebraska.
But there were some additional trends that got some significant attention. Indoor gardens, ladder gardens, potting benches, strawberry towers, and sustainable gardens each garnered plenty of popularity over the last year. There were even some trends that were most popular in single states, like Minnesota's pollinator gardens, which are created specifically for insects, and Hawaii's aquaponics, a type of fish farming that uses fish waste to give nutrients to hydroponic plants. 
One of the most refreshing perspectives on these trends is the idea that gardens can function anywhere. Whether you're growing vegetables in a container in an urban environment or making use of a spare patch of dirt in your backyard to grow flowers, gardening is a lifelong hobby with significant rewards.