5 Questions People Forget to Ask Real Estate Agents Before Hiring Them
We independently select these products—if you buy from one of our links, we may earn a commission. All prices were accurate at the time of publishing.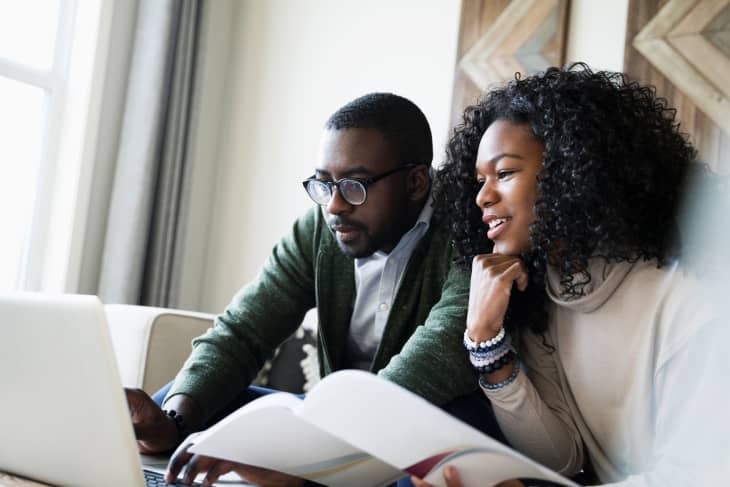 In today's competitive housing market, it's more important than ever to make sure you're working with the best real estate agent you can find. But just because you've found a great agent, it doesn't mean you'll always be on the same page. Find out how well you'll mesh with your prospective broker by asking them these important (but oft forgotten) questions. 
One of the most important details a buyer should know about their agent is the location they specialize in. "Just as you wouldn't want a doctor who specializes in all fields of medicine or a lawyer who practices every type of law, you wouldn't want to work with an agent trying to master too large of an area," explains Ashley J. Farrell, an associate real estate broker in New York. The one exception? If you're planning on working with an agent who has team members specializing in all different locales. "This is a very effective strategy in expanding your reach without sacrificing quality," she says.
Many buyers assume that if an agent is showing them homes, then the agent is representing their best interests. However, Farrell says that's not always the case. "For example, in New York, agents work for the seller unless otherwise stated," she says. "Yes, you read that correctly — even if an agent has never met or had any interaction with a seller, that agent's fiduciary duty is to the seller." 
In other states, a real estate agent can represent both the seller and the buyer (this is sometimes called dual agency). No matter where you live, you should ask any prospective agent how these potentially sticky situations are handled to make sure you'll be working with an agent who only has your best interest at heart.
Not all agents work full time, which means not all agents have the same amount of time in the day to dedicate to getting you into a new home. That's why Jude Herr, broker and owner of Boulder Area Realty, suggests asking your potential hiree if real estate is their sole gig. 
"You want them to be available when you need them, especially to fit your work schedule," she says. "In a competitive market like we have now, when a property goes on the market, you need to be ready to move quickly." 
Will you be with me every step of the way?
If having someone by your side for every part of the process is important, you should ask how physically involved your agent likes to be. "For example, if you expect your agent will attend all showings, rather than allow the listing agent of a property to give the tour, make sure you relay that request ahead of time rather than assume you and the agent are on the same page," says Farrell. 
How long have you been in real estate?
It's an obvious question, but one many people don't think to ask: What kind of experience do you have? "Brand new agents can be absolute hustlers, ready to work hard and do anything to find you a house, but their inexperience may cost you," Farrell says. "I certainly wouldn't advise against working with a new agent — I was new once! — but if an agent is too 'green,' see if they'll team up with another, more experienced, agent and let both people assist in your search."