Is Trader Joe's Open on Thanksgiving Day 2023? Here's the Deal
We
independently
select these products—if you buy from one of our links, we may earn a commission. All prices were accurate at the time of publishing.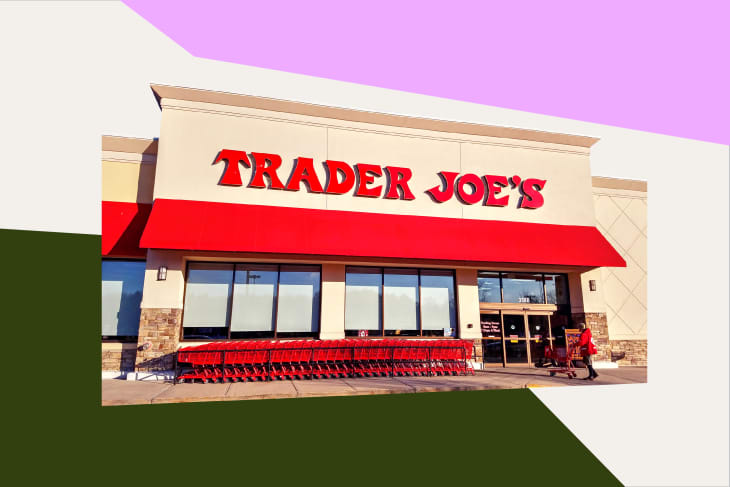 There's so much involved with planning a Thanksgiving meal, which means that even if you're totally on top of your game, there's a good chance you'll have forgotten at least one crucial element. Hey, it happens!
So if it's the big day and you're in need of something you can only score at Trader Joe's — or perhaps you're a guest hoping to pick up a unique gift for your host — you might be wondering if the beloved grocery chain is open on Thanksgiving Day, which falls on November 23 this year.
Unfortunately, Trader Joe's will not be open on Thanksgiving 2023, but the planned locationwide closure is nothing new for TJ's. In fact, the company has kept its doors closed on Thanksgiving for more than three decades so that employees can spend the time at home with their loved ones, as CNBC reported back in 2021. 
It seems the retailer used to remain open on the holiday, as Trader Joe's founder Joe Coulombe shared in his memoir, Becoming Trader Joe, which was published a year after his death in 2020. In the book, Coulombe revealed that TJ's locations were open until sometime in the 1970s in an effort to boost sales and give the budding grocery empire a competitive edge over its more established counterparts. They also reportedly cashed in on an increase of wine sales, as many liquor stores were closed for the holiday. Now, TJ's follows in the footsteps of other retailers like Walmart and Target, who keep their doors shuttered on Thanksgiving Day as well.
If you're planning ahead for the rest of the holiday season, it's worth noting that Trader Joe's will also close on Christmas Day and New Year's Day. Each location will close at 5 p.m. local time on Christmas Eve and New Year's Eve, so be sure to squeeze in your last-minute shopping in advance of these planned closures to avoid frustration and disappointment.