5 Things Homeowners Should Know Before They Raise Their Roofs (Literally)
We
independently
select these products—if you buy from one of our links, we may earn a commission. All prices were accurate at the time of publishing.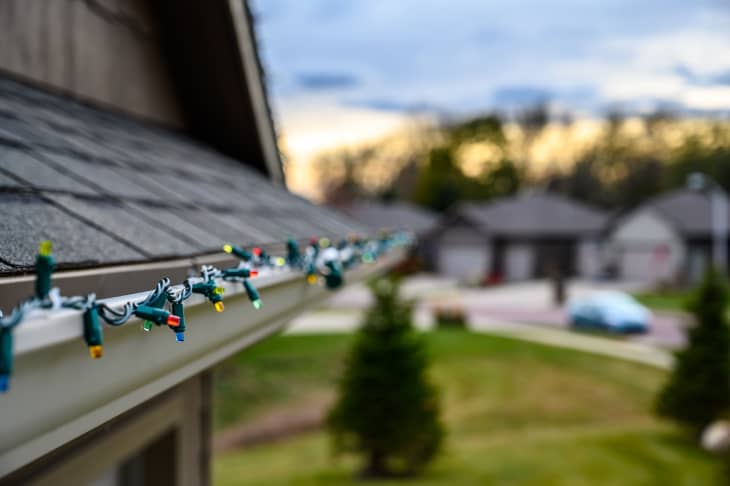 Remodeling a room in a home can be a big enough project on its own. But raising the roof to add another entire floor? Well, there's a reason those sorts of home improvement projects make for excellent reality TV shows.
While the thought of adding space to an existing property is indeed a good strategy for some homeowners, it's not a decision to be made lightly. Here's what you need to know before turning your home into a potential "Love It or List It" episode.
What's your long-term plan as a homeowner?
Here's the understatement of the century: House hunting can be difficult. The allure of a new second story means that you have the opportunity to turn your current home into a new one without having to put up a for sale sign.
"The benefits of a roof raise, on a basic level, is that you can transform a property that doesn't check all your boxes into one that does," says Eugene Colberg, principal of Colberg Architecture. 
Before attempting that transformation, though, it pays to be crystal clear on your long-term housing needs. Do you want more space for a few years, or are you attempting to turn a starter home into your forever home? 
"Raising the roof is a challenge, and nine out of ten times it's not worth it unless it truly makes sense for the property and the goals of the homeowner," Colberg says.
Do you have the right permits?
If you need a permit to build a she-shed on your property, it goes without saying that you're going to need one to add on a second level. But it's not always a guarantee that you'll get one, depending on your home and where you live.
"If you're looking to raise the roof, you probably have an older structure," says Colberg. "If that's the case, you will often have to go through zoning approval and your local landmarks or your historical preservation office for approval."
According to Home Advisor, homeowners pay an average of $175,000 to add a second story, though this can range upwards of $600,000 depending on design and finishings. If you're looking to simply raise the roof to change the look of your home's exterior or perhaps add a higher ceiling to a room, you'll be looking at an average price tag of anywhere between $15,000 and $125,000.
It's a fair assumption, though, that even the most well-planned projects have hiccups along the way — and more money is usually the remedy. It might not be such a problem if it means scaling back on expensive finishes or holding off on furnishing that new spare bedroom. But if you run out of money before construction is complete, you've unlocked the difficult level on the home improvement game for sure.
"If you have the money available to buy a new home outright, then that may be the best option for you," says Shaun Martin, a real estate professional and owner and CEO of The Home Buying Company in Denver. "However, if you need to finance either option, then you will need to compare interest rates and monthly payments to see which option is more affordable."
Are you ready to be inconvenienced for a few months?
You might be able to live in your home while doing a partial roof raise, but adding a full second level is, well, another story. Your safety is key, and your construction crew would probably appreciate your being out of the way, too. The ideal situation is to raise the roof before you move into the home. If you happen to own a second property, like a vacation home, it would be good to spend some quality time there. 
An ideal situation isn't always realistic, of course. I know a homeowner who packed up the family and moved to a relative's house for three months while their second story was added. Was it a hassle? It sure was, but they now have a larger home they love.
Is buying another home out of the question?
Understandably, you might love your neighborhood, view, commute to work, or any of the number of reasons you might have for staying put in your home. But you owe it to yourself to weigh the alternative, which is to buy a bigger home if you can afford it.
"It really depends on the seller's wants and needs," says Michaela Green, a licensed Realtor in the greater Houston area. "If the seller is needing more space, then they should consider getting a bigger home." Even though interest rates have risen, the buyer pool has shrunk, which could mean homebuyers might get the opportunity to score a deal, Green says.
Then again, home improvements mean you have the opportunity to get exactly what you want, provided you have the budget. Green notes that material costs are still high but labor costs are even higher — though it's totally worth it if you're working with a great contractor.
If your dream home remains elusive, adding on to your current home might be the solution. It will take time, money, and plenty of patience, but it could mean living happily ever after right where you are now.