The 2 Reasons a Real Estate Agent Says You Should Get Rid of Your Coffee Table
We independently select these products—if you buy from one of our links, we may earn a commission. All prices were accurate at the time of publishing.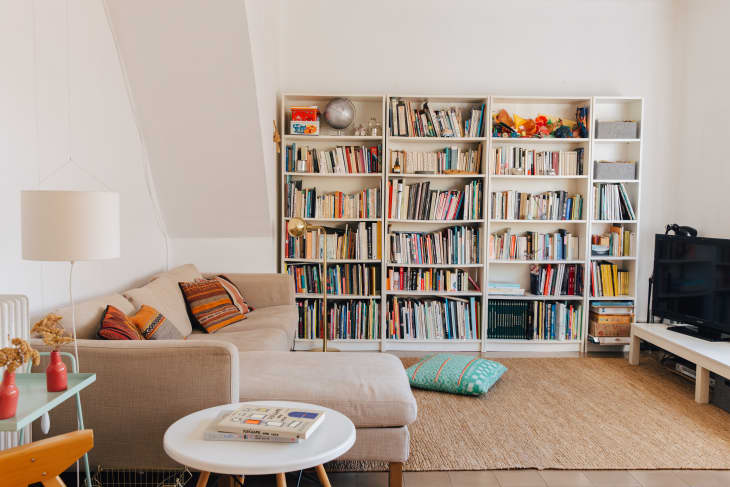 The coffee table has been a furniture staple in American living rooms for years. Since the early 1900s, they've served as a functional place to set down your drink, food, books, and more. 
Follow Topics for more like this
Follow for more stories like this
Sure, you probably grew up with a sturdy coffee table in the center of the seating area in your living room. It was the perfect spot for kicking your feet up in front of the TV or fireplace, or acting as a catch-all for the remote control, Christmas cookies, magazines, and everything in between. However, as modern trends evolve and homeowners approach living room layouts from different perspectives, the coffee table has become a bit less crucial and more "nice to have."
David Light, a real estate agent with Berkshire Hathaway, says getting rid of your coffee table "can really open up a room." If your living space feels cluttered, removing it is a great way to give yourself additional surface area to move around more freely.
Coffee tables aren't popular in all countries and cultures. One user in the Minimalist Subreddit writes, "In Brazil, we don't have coffee tables at all. But we have very good coffee though." It begs the question: Should you get rid of your coffee table?
Here are a couple of reasons why you may want to skip this particular piece of accent furniture, as well as a few practical alternatives.
They take up valuable space in smaller homes.
As Light mentioned, removing the coffee table from your living room is a quick way to free up some interior real estate. If you're working with a limited amount of square footage, you'll want to maximize every inch. Take away the coffee table and embrace the creative possibilities of a more versatile living room layout. If you need somewhere to set your drinks or food down, consider a small serving tray, a sleek nightstand, or side table that slides under the couch so it's less intrusive.
They can be difficult to childproof.
Coffee tables are lower to the ground, making them an attractive and accessible play area for small children. Not only are they easy to climb on, but the corners can be dangerous, and even round styles still have solid edges that will hurt when kids bump against them. If you're in a season of childproofing, swapping the coffee table for a soft, oversized ottoman. This is a great solution that still provides a place to prop up your feet and relax, and many styles open up to reveal a hidden storage space — perfect for stashing toys, blankets, remotes, and other items you may want to hide from view.