4 Fun Real Estate Games to Play If You Love Surfing Zillow
We
independently
select these products—if you buy from one of our links, we may earn a commission. All prices were accurate at the time of publishing.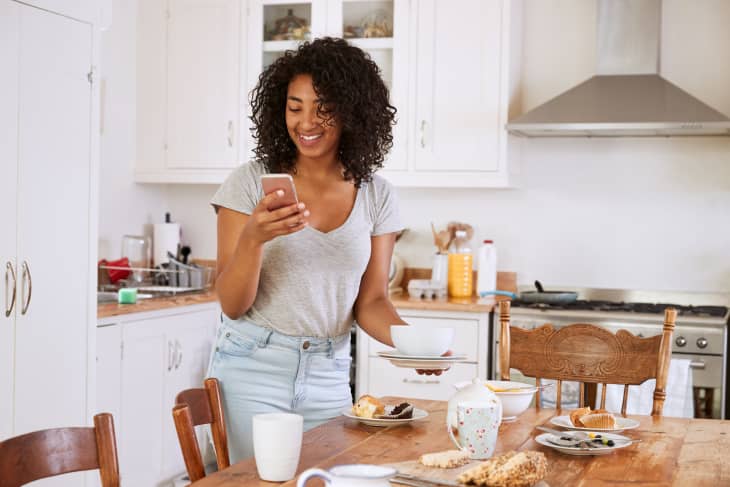 If you find yourself surfing real estate listings in your free time, popping into open houses for fun, and binging home makeover shows—you might want to direct that enterprising energy toward a game. Take on the market as a real estate tycoon in a simulation game, or design your dream home with one of the many house renovation apps available. Whichever you choose, know that you'll get a lot of fun practice in if you decide to do it all in real life. 
Play this if you stalk Zillow on a regular basis 
Landlord Real Estate Tycoon is for players who thrive on hours-long Monopoly games and relish scooping up other players' cash and properties. Only this time, you're not just the ruler of the board game, but of a simulated world. In this geolocalization game, you can invest, purchase, sell, and exchange real estate in a digital landscape based on real-life locations and properties. 
With 12,000,000 mobile downloads, Landlord ranks as one of the most popular simulation games out there, and gives plenty of opportunities to interact and compete with other players from all over the globe. You may not be investing real money in the game, but you'll still be able to pick up some tips and tricks of the trade. 
Play these if you watch HGTV shows on repeat
Fancy yourself a home-flipping whiz who can renovate and sell a fixer-upper? The House Flip game lets you do all of this without real-life logistics getting in the way. 
Players can choose from a variety of drab homes in desperate need of repair to remodel, design, decorate, and then flip for a profit. Features include the ability to showcase your home designs with a "3D camera," and the chance to build influence as a "tastemaker." You can continue to build capital and real estate skills by watching the game's simulated housing market prices go up and down, and then go on to remodel bigger homes with a wider variety of architectural styles. 
For a different aesthetic, there's also House Designer: Fix and Flip. The graphics on this game closely resemble a SIMS-like world as you fix, clean, design, and decorate formerly dilapidated houses to resell for profit. 
House Designer: Fix and Flip, free 3-day trial, $7.99/week,  $19.99/month, $99.99/year, on App Store and Google play
Play this if you spend your days making Pinterest mood boards 
Playing the Design Home: House Renovation game is akin to browsing Instagram and Pinterest for interior design ideas and shopping for the products shown—while also creating 3D representations of your dream home. 
Players can test their creative decorating skills in the game's daily design challenges and unlock rewards as they level up. You can design virtual spaces with high-end furniture brands and shop for them directly on the app for your IRL home. Players can also vote on their favorite rooms and be a part of the game's creative community.