I Moved Home to the Suburbs to Save Money. But I Didn't Expect to Love It for These Reasons
We independently select these products—if you buy from one of our links, we may earn a commission. All prices were accurate at the time of publishing.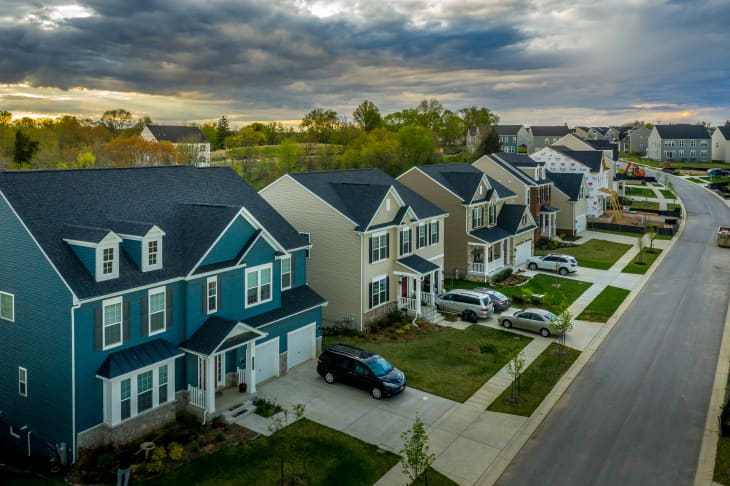 I initially moved back home to the suburbs with a time limit. I planned on staying with my parents for a year to make a sizable dent in paying off my debt, then hoped to promptly return to the city — a built-in escape plan. But as I crept up on the one-year mark, I noticed my desire to leave had dwindled, and I started to recognize how much I had gained just from being out of the city. I was saving on the pricey lifestyle that can come with living in the city, from sky high rents (of course, buying a place in the suburbs would come with a whole different cost) to countless restaurants and things to do, sure. But the life I'd created was also undeniably more balanced, and a lot of it had to do with the fact that I moved to the suburbs. These are some of things that have changed for the better. 
Follow Topics for more like this
Follow for more stories like this
There was no way I could afford living in the city without roommates, which meant I was always sharing both the kitchen and the fridge. Anyone who's lived with roommates knows you have to be strategic when it comes to grocery shopping and cooking. Between playing Tetris with your one shelf of fridge space and doing the guesswork of whether someone's already using the kitchen, cooking felt more like a timed chore. Meal planning becomes a lot easier when you can actually fill your fridge. 
I'm able to invest more in my interests. 
My original motivation to move to the suburbs had a lot to do with rent prices, but pretty much everything is cheaper outside of the city. Aside from paying off my debt, I've been able to invest in things that felt like luxuries before. I joined a powerlifting gym, picked up a few more instruments, tended to an ever-expanding garden — all things I never had the space or funds for. Even if I had been able to shove a drum set into my Brooklyn bedroom, there was no way I would have gotten away with practicing without complaints from the neighbors that surrounded us on all sides. 
Hosting friends and family is a lot easier. 
When I lived in the city I would have friends over, but mostly as a first stop on our way somewhere else. Occasionally, I'd get invited to dinner parties, or to that random friend's house with an inexplicably massive apartment, or to someone's place with roof access, but mostly we went out. As much as I loved constantly exploring new places, being able to invite a bunch of people over for a BBQ is an undeniably great time. Benefits include no wait for outdoor seating and only spending what I would have burned through in two hours at a bar anyways.
Part of what I loved about living in the city was its walkability and how much there was to explore. It's easy to get around, but it's not so easy to leave. People always joke about how New Yorkers never leave New York, and once you live there for a bit you realize it's kind of true. It makes sense because it always feels like there's something worth experiencing close to home, but since moving to suburbia I've planned a lot more trips. The extra funds certainly help, but I think living in some cities (the East Coast in particular) can make you feel like you're constantly in motion, which can be exhausting. Since moving to the 'burbs I've found myself much less exhausted by the idea of travel and more motivated to go to completely new places. 
I'm sure other cats growl at the UPS guy and meet their parents at the door awaiting belly rubs, but my cat's especially doglike qualities have made her especially appreciative of the additional yard space. Which, as a cat lover, is not a small reason to love living in the suburbs. 
This piece is part of Transformation Month, where we're showing off amazing home makeovers, brilliant tiny tweaks, inspiring before & afters, and so much more. Head on over here to see it all!