Why I Regret Buying an Old Home
We independently select these products—if you buy from one of our links, we may earn a commission. All prices were accurate at the time of publishing.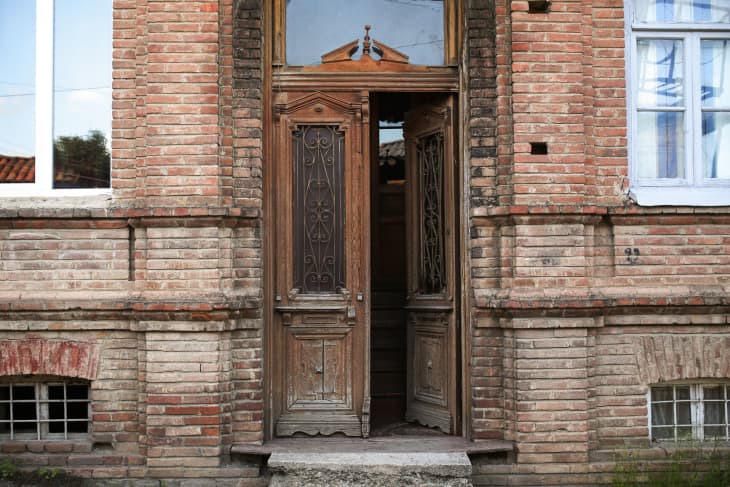 When my partner and I found a dead mouse in the utility room at our inspection, it should have been a sign to walk away from buying the house. But we didn't.
Follow Topics for more like this
Follow for more stories like this
We bought the house in outer Brooklyn, half a mile from the end of the subway (so far out that our friends wouldn't even visit). The house was built in 1936 and had all the charm of a pre-war New York City home: plaster walls with curved ceilings, original hardwood floors with inlaid borders in each of the rooms.
The house also came with all the original problems.
For all its flaws, the house was purchased for all the right reasons. It had the biggest and nicest yard of any of the homes we toured, and best of all, the whole thing had recently-ish (in the last 40 years) been updated, as opposed to some houses that would need substantial work before we could even move in.
We called our new home Whimsy Hall, but we soon learned there was very little whimsy about this house.
Two months after closing, I took a bath and got out to discover the bath water was raining through the floor and ceiling into the room below, which was the kitchen.
Contractors came to cut the oh-so-vintage original plaster, dry everything, fix the plumbing, and then patch the walls and ceiling. Three months later, the kitchen was flooded again.
Once the contractors ripped out the entire ceiling, we learned that water had been leaking for some time because the previous owner had patched pipes with duct tape and then sealed it into the walls. To address the issue, we had to gut the entire kitchen down to the studs.
Even after a summer of construction, it seemed like anytime we relaxed, something else would go wrong, and something else expensive would break, and we would be back trying to find a contractor who didn't have Nazi tattoos (yes, really we had one of those guys show) to replace a fuse box, or rebuild the brick back steps.
Then, the porch leaked, and finally the roof went. But it didn't stop: After that, some of work that was done by previous contractors failed and had to be redone, and redone, and redone again.
In the less than two years my partner and I owned that old house, we were really good to it—remodeling the kitchen, growing a beautiful garden, painting every room—and yet the house just kept being unkind to us.
Every few weeks, we needed to have a contractor at the house to do work, and even though we re-did every major system, there was always more work to be done someday: replacing the 1950s boiler that heated the house (aka a ticking time bomb), the downstairs bathroom that needed gutting, the attic that didn't have insulation, the windows that didn't seal, making our utility bills skyrocket.
The problem with old houses, I learned, is that they are never not a project. 
The house didn't even have the neighborhood going for it. There was the woman next door who never talked to us, the people behind the back fence who threw obnoxious rave pool parties, and the house directly behind us and one to our side that were abandoned the entire time we lived there.
Oh, and the week we finally put the house on the market, only 20 months after purchasing, a house across the street burned down. I'm convinced the whole block might have been cursed.
As much as I regret buying a house that caused so many heartaches, that old house also taught me something about my values: I want my home to be a sanctuary, somewhere that is easy to live and comfortable for my whole family, and I wanted an easier life.
That meant no more old houses, and that after 13 years, I was done with New York City. While pre-war architecture can be charming, I much prefer the ease and amenities of a modern house—like the one my partner and I bought in Portland, Oregon, after selling the old Brooklyn house. 
I was worried a new house would be bland, but I quickly learned I can add the quirk and personality to a new house with paint (I have a rainbow wall in my home office) and decor.
But an old house will never not be old, and with age comes issues that I don't want to deal with. I hope our old house is being kinder to the new owners than it was to us.
After all, it should be. We fixed just about everything that could have gone wrong—sometimes twice.