Ree Drummond Showed Off Her Majorly Satisfying Fridge Restock and Organization on Instagram
We independently select these products—if you buy from one of our links, we may earn a commission. All prices were accurate at the time of publishing.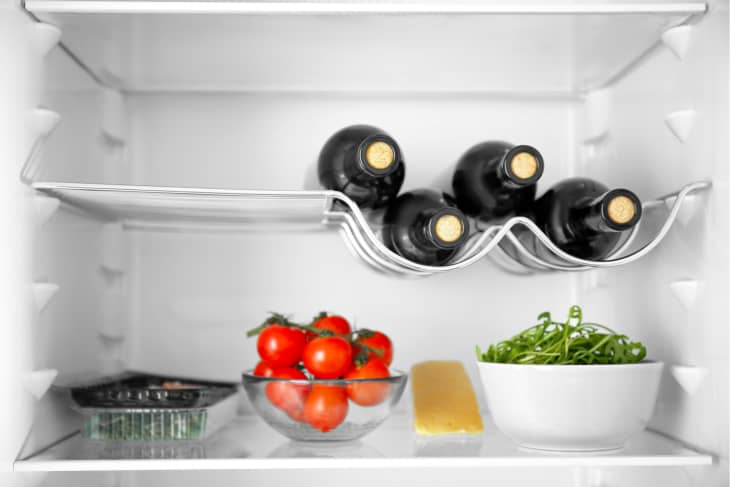 For today's installment of "Things You're About To Become Obsessed With," we have The Pioneer Woman, Ree Drummond, restocking her refrigerator with the precision of a heart surgeon and the organization skills of Marie Kondo.
Follow Topics for more like this
Follow for more stories like this
"I'm 52 and I love @emilymariko so much. She's an influencer who has officially influenced me," Drummond captioned her post. "Hope you enjoy my new fridge stock! For every wedge of Brie, I've gotta have a brick of Velveeta."
HGTV's Jasmine Roth spoke for everyone when she commented, "I could watch HOURS of this."
As she wrote in her Instagram caption, Drummond was inspired to do a fridge cleanout and restock by Emily Mariko, who has become a star on social media for her food and lifestyle edits. Mariko did her own fridge cleanout days before she inspired Drummond to do the same, and yup, it's just as satisfying to watch.
To keep her fridge super clean, Drummond employed the help of enamel trays to keep her liquids and raw meats contained. This is a great way to keep sticky drips at bay and ward off harmful contamination of other foods. 
Crow Canyon sells the exact sizes of enamel trays Drummond uses. The 8-ounce square tray is ideal for cartons and juice containers, and the rectangle tray perfectly houses styrofoam meat trays.
And, of course, Drummond also uses her very own line of food storage containers (which are stackable, by the way!) to divide her delicious shredded chicken into single-serving portions.
If Drummond wants to make her fridge restock into a weekly Instagram series, she definitely has the okay from the majority of her followers.