What No One Tells You About Living in a Rent-Controlled Building
We independently select these products—if you buy from one of our links, we may earn a commission. All prices were accurate at the time of publishing.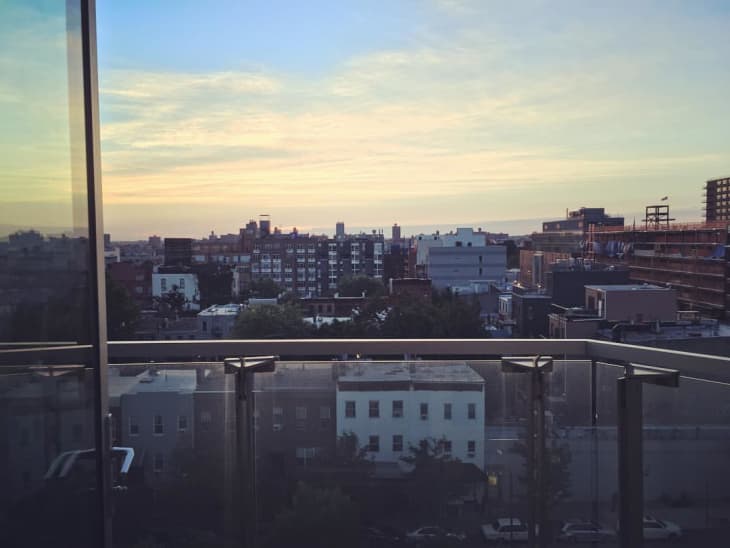 With rent on the rise throughout much of the country, the prospect of rent control sounds pretty darn appealing to most folks. If you're wondering what the heck rent control even really means, you're not alone. In today's rental market, it may seem like the unicorn of the real estate world. Does it really even exist?
The answer is yes, but it depends on your definition, as well your real estate market. There's rent control, which means that the government puts a cap on how much a property owner can charge in rent. These residences also have special protections against evictions. And then there's rent stabilization, which means that rent increases are based on a set percentage that's influenced by market rates and the economy.
Follow Topics for more like this
Follow for more stories like this
These days, government-enforced rent control is scarce. The only states that currently have rent control laws include California, Maryland, New Jersey, New York, and Washington, D.C. That means large cities like San Francisco, Los Angeles, and New York City do have rent control.
On the other end of the spectrum, 37 states have a ban on rent control. In some large U.S. metro areas, like Chicago, there is an ongoing battle to establish rent control and protect tenants against unjust evictions. 
Any way you slice it, having affordable rent that you can rely on fitting into your budget year after year sounds like a dream come true for many renters. To see if it's all cracked up to be, we talked to two renters who live in rent-controlled apartments, as well as a manager of rent-controlled buildings. Here's what no one tells you about rent control.
Rent-controlled buildings create a sense of community
Kristy Goodman has lived in a rent-controlled apartment in Santa Monica, Calif., for eight months, and only learned it was rent-controlled after receiving a letter in the mail after moving in. She loves that she won't have to worry about her rent unexpectedly skyrocketing down the line, and she has discovered that many of the tenants in the building have lived there for decades.
"It makes the community quiet and very friendly," she says. "It's the first place we've lived where neighbors actually make an effort to get to know one another."
She plans to live in the apartment for at least the next three to five years. The main factor in a decision to move would be if she and her partner decide to have children, as the apartment is only a one-bedroom.
Rent control can make living in a super expensive city attainable
Author Matthew Félix has lived in notoriously expensive San Francisco since 1996, and snagged his rent-controlled apartment in 2007. He found his Mission District pad on Craigslist, and in 13 years, he hasn't looked back. 
Félix loves the predictability that rent control offers him, and he thinks it's well worth the trade-off of having flexibility to move around.
"When I moved to San Francisco originally, I was able to live in many neighborhoods, because finding a place wasn't that big of a deal," he explains. "Those days are obviously long gone. For a place comparable to mine, if I were to move today, I would likely pay double what I pay now."
Barring an unforeseen windfall that would drastically change his finances, Félix doesn't plan on leaving his affordable abode any time soon. 
The scarcity of rent-controlled units puts them in scarily high demand
Gracepoint Wellness, a Tampa, Florida based nonprofit, owns three rent-controlled buildings in the area. In addition to capping rent, the organization also takes it a step further by setting a flat price of $50 for electricity for some residents. 
"I think rent-controlled buildings create an opportunity for people to live in safe, respectful places with dignity," says Susan Morgan, communications and special projects manager at Gracepoint. "However, the cons are there are not enough (units), which makes for limited options and long waiting lists."