In a Hot Real Estate Market, Renters Becoming First-Time Buyers Have a Key Advantage
We independently select these products—if you buy from one of our links, we may earn a commission. All prices were accurate at the time of publishing.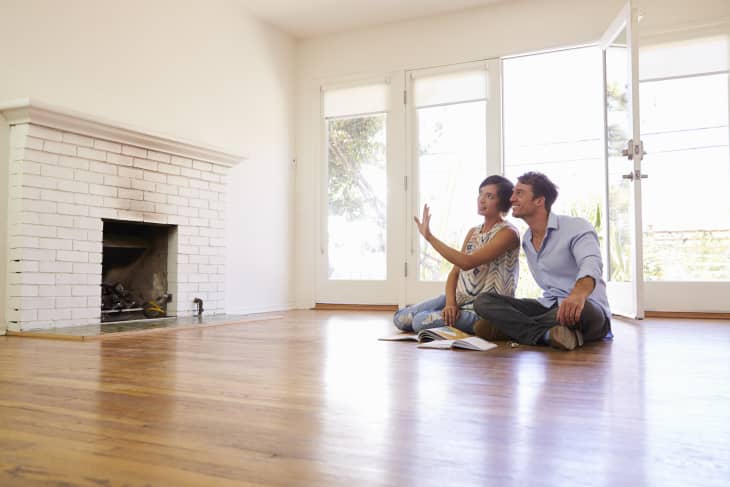 If you're an aspiring homeowner wading into today's ultra-competitive real estate market, you might feel a tad intimidated. But did you know that real estate rookies like yourself have some significant advantages over repeat buyers? 
Not only can first-time buyers access grants and down payment assistance programs unavailable to second- and third-home buyers, but they have a superpower that appeals to sellers in today's fast-moving market: flexibility.
Follow Topics for more like this
Follow for more stories like this
Here's why: It takes Cirque du Soleil-level choreography skills (plus some luck) to sync up the sale of one house and the move-in timeline for the next. For this reason, many repeat buyers need to tuck a home sale contingency into their offers, meaning the transaction is contingent on the sale of their own home. A home sale contingency gives the buyer a certain amount of time to sell their existing home in order to finance their next one. A seller receiving multiple offers might not be willing to entertain the "ifs and whens" of these contingencies, so they'd be more inclined to accept an offer without one.
"Anyone in a position to make an offer without a home sale contingency is going to be better positioned than those who are waiting to free up cash," says Dana Bull, a Boston-area realtor with Sotheby's International Realty.
Bull explains it's less stressful to be involved in one transaction instead of two, which is the case with homeowners who need to sell in order to buy. 
The flexibility renters have extends to other offer terms as well, including the ability to go month-to-month at their rentals, thus offering flexible closing dates, says Marie Bromberg with Compass in New York City. Or, if the sellers need to continue living in their home until they find another one, they have the option of renting their home from the buyer after the deal has been closed. This is called a rent back or lease back. Sellers often appreciate a rent back because it gives them the flexibility to move out when it's more convenient for them, yet they're still able to close quickly on the transaction, Bromberg says.
Of course, repeat buyers have an edge when it comes to financing — they can usually leverage equity from their existing home to cover a larger down payment. But as a first-time buyer, you could qualify for down payment assistance programs.
"You may be eligible for grants or specialty programs that cover some or all of your down payment amount, reducing the upfront cost of buying a home," says Andrina Valdes, chief operating officer of Cornerstone Home Lending, Inc. 
Add all of this up, and you just may have some beginner's luck in today's fast-paced market.