Scammer Shows and All the Articles, Documentaries, and Podcasts That Let You Dive Deep Into the Drama
We
independently
select these products—if you buy from one of our links, we may earn a commission. All prices were accurate at the time of publishing.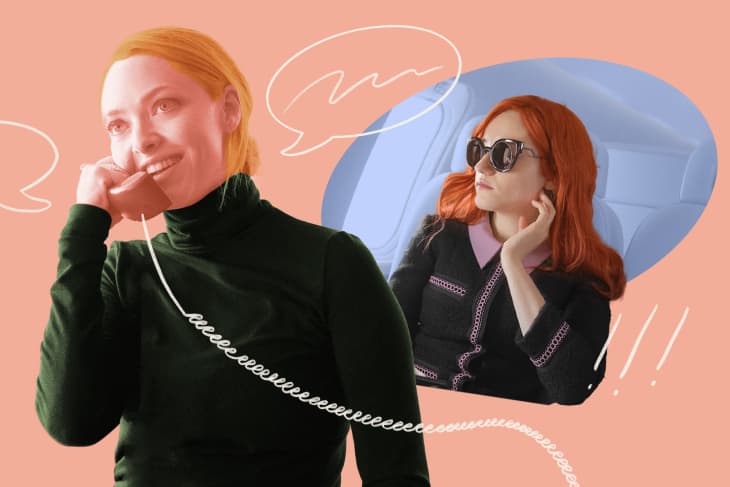 From movies and podcasts to your neighbor not getting paid for that dress she sold on Facebook Marketplace, scammers are everywhere right now. After all, listening to the drama of other people's lives gives us a little respite from our own, right?
If you're looking for an escape from reality in the form of heists, disguises, and sneaky behavior, check out one of these TV shows that delve deep into the lives of liars, scammers, grifters and the people who fall victim to their cons — and then consume all the supplemental books, articles, documentaries, and podcasts that go along with them.
In the chance that you haven't watched "Inventing Anna" yet, the fictionalized story of Anna Delvey's massive grift is perfect for a rainy day binge. Based on the New York Magazine article, it follows Delvey, who claims to be an heiress, as she scams Manhattan out of millions and leaves a trail of devastated "friends" in the dust. There's even a book written by Rachel DeLoache Williams, a former friend of Delvey's, who is fictionalized in the show. Years later, she continues to speak out about Delvey, who is still battling it out in court.  

Stream on Netflix
Connie Britton can do no wrong, and she hits it out of the park in "Dirty John," the Bravo series based on the popular podcast of the same name. She plays a designer looking for love in Southern California who is swept up by a handsome doctor, played by Eric Bana. The problem? He's everything he says he's not, with deadly results. There's also a great supporting cast that includes Juno Temple, Julia Garner, and Jean Smart.

Stream on Netflix
She claimed all they needed was a drop of blood. Elizabeth Holmes, the brainchild behind Theranos, created an empire and subsequently fell from grace after gracing the cover of Forbes. The Hulu series starring Amanda Seyfried as the awkward tycoon (seriously awkward: get ready to cringe when you see her dance to Lil Wayne's "How to Love") who attempts to con Silicon Valley. Want a deep dive? Listen to the brilliant The Dropout podcast, or even grab a copy of reporter John Carreyrou's book, "Bad Blood." (He's even a character in the TV series.) For a documentary vibe, check out "The Inventor: Out for Blood in Silicon Valley."

Stream on Hulu
If a Parisian vacation isn't in your budget, you can still have your mind blown by the French drama in "Lupin," the story of a professional thief who is avenging his father's death. It's filled with disguises, drama and jewel heists that will have you itching to continue on to part two, which was released on Netflix last year. While Arsène Lupin is not based on a real person, he does have some backstory. Created in 1905 by Maurice Leblanc, he was featured in about 20 novels and short stories by the author that you can devour after finishing the show.

Stream on Netflix