After Testing Dozens of Duds, I Finally Found The Vacuum of My Dreams
We independently select these products—if you buy from one of our links, we may earn a commission. All prices were accurate at the time of publishing.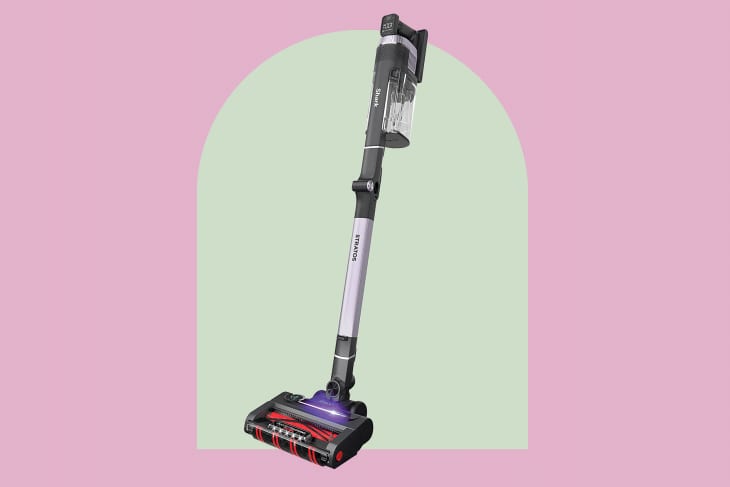 Okay, that was a bit dramatic, but it's with good reason, because after testing dozens of duds, I finally found the vacuum of my dreams. Let's go over the specs: First off, there's the star of the show: the Clean Sense IQ technology. What this means is that the vacuum uses a special technology to sense dirt, automatically increasing power and suction for better pick-up when needed — and only when needed (something your battery will appreciate). Next there's the DuoClean PowerFins HairPro double brush roll. This two-roll system makes getting a deep clean on both hard floors and carpets light work, not to mention prevents that dreaded hair wrap (one point for pet owners). Top this off with an odor neutralizer that guards against bad odors from inside, a MultiFLEX wand that makes getting under furniture and storing a breeze, and a certified HEPA filter for advanced allergen trapping and it seems like there's nothing this vacuum can't do. Oh, and I should also mention that it's not hard to look at, either.
Now, when I first received this vacuum, I'll admit I was skeptical as to whether or not it would live up to its powerful claims. After all, I had been burnt many a time before. However, after giving the battery a full charge (note: it offers a 60-minute runtime) and installing the odor neutralizer, I took a deep breath, turned it on, and watched as this vacuum got every surface of my home crystal clean. Hardwood? Pristine. Rugs? Not a crumb left in sight. And after transitioning it into a handheld and attaching the smart two-in-one crevice and brush tool, my baseboards, door frames, and upholstered surfaces were also spotless.
If I had to call out any feature of this vacuum I would actually call out two: the Clean Sense IQ technology and the brush roll. With Clean Sense IQ, I could hear which areas of my floor were dirtier than I thought as the motor revved up on these spots for a deeper clean; it has brought me so much comfort in knowing I'm truly getting the deepest clean. As for the brush roll, I'm still confused as to how it prevents hair wrapping but it does. As someone with long hair who's constantly finding strands all over the place, I'm used to having to take apart the vacuum base to remove the hair buildup — a chore I'm now able to cross off my to-do list for good. There's no other way to say it: this is the perfect vacuum.
Starting at $530, The Shark Stratos Cordless Vacuum is a vacuum well worth the investment, and right now you can pick one up for $432 on Amazon or for $449.99 on Shark's website. So if you're like me and have been let down by vacuums in the past, you may just find this Shark pick turns you into a believer. Trust me, it really sucks — in the best way.