5 Tell-Tale Signs You're Ready to Buy a House — Beyond Having a Down Payment
We independently select these products—if you buy from one of our links, we may earn a commission. All prices were accurate at the time of publishing.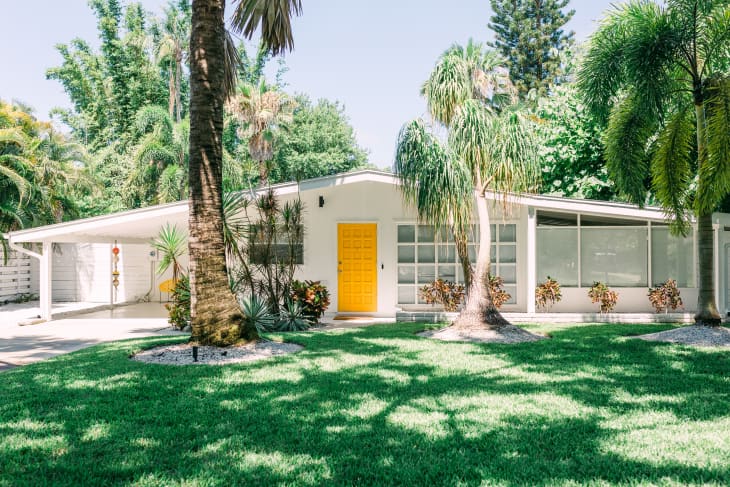 When it comes to buying a home, there are the obvious signs you're ready. The main one? You've got enough money saved for a down payment (it doesn't have to be 20 percent, by the way!), and some cash left over in savings for a cushion. In this unprecedented real estate market, you also have to be emotionally prepared to step right up for a roller coaster ride that includes bidding wars, escalation clauses, and other twists like appraisal gaps. 
But what are some lesser-known — yet still important — signs you're ready to become a homeowner? I posed this question to real estate experts. Here's what they had to say.
You'll stay put for a while.
If you're looking to become a homeowner, you don't have to buy a "forever home." But you should plan to own the property for at least three to five years, says Augusto Bittencourt, a licensed real estate salesperson and cofounder of the Barnett-Bittencourt Team at Compass NYC. "Typically, after this amount of time, a home has had ample time to appreciate," he says.
Your dog needs a backyard.
For a lot of people, a dog tips the scales in favor of buying a home, says Holden Lewis, a home and mortgage expert at NerdWallet. "Either they already own a dog and they know it will be happier with a backyard, or they want a dog that will require a backyard," Lewis says. In fact, one third of millennial homebuyers said their dogs incentivized them to buy a home. It's not a frivolous reason! 
"If you're a renter, and home renovation shows have instilled in you the desire to buy and fix up a place, then you should consider following your instincts," Lewis says. Of course, you know that renovations aren't as easy as they look on TV. (Those shows have entire crews orchestrating the before-and-after magic). But renovations can be a rewarding challenge, Lewis says, and a way to make your home feel customized. At the very least, you should be prepared to spend some weekends doing home maintenance chores, whether that's mowing the lawn, cleaning the gutters, or changing out your toilet flappers.
You've been crunching numbers in a mortgage calculator.
Playing around with mortgage calculators is a great way to get a snapshot of what homeownership looks like for different types of properties, says Sarah Jackson, a licensed real estate salesperson with The Babst + Herzberg Team at Compass.
These types of calculators can give you a good ballpark picture of how much you'll be shelling out every month in housing costs when you factor in things like HOA dues, building fees, and property taxes. You can also plug in loan terms, like the length of your loan and interest rates, to see how these factors affect your monthly payments. 
Your job is pretty stable.
Before buying a home, New York City agent Parisa Afkhami with Warburg Realty recommends asking yourself: "Is my employment stable?" COVID-19 has ushered in a lot of economic uncertainty, so this can be a super tough question to confidently answer.
Some things to consider include whether your employer could potentially be relocating you or changing the company's remote work policy, as well as requiring employees to come back into an office. Yes, you could rent out your home should you have to move. But many co-ops in New York City, Afkhami points out, will require you to have lived in the apartment for at least two years before renting it out.