7 Shops to Support on Small Business Saturday, According to Apartment Therapy Editors
We independently select these products—if you buy from one of our links, we may earn a commission. All prices were accurate at the time of publishing.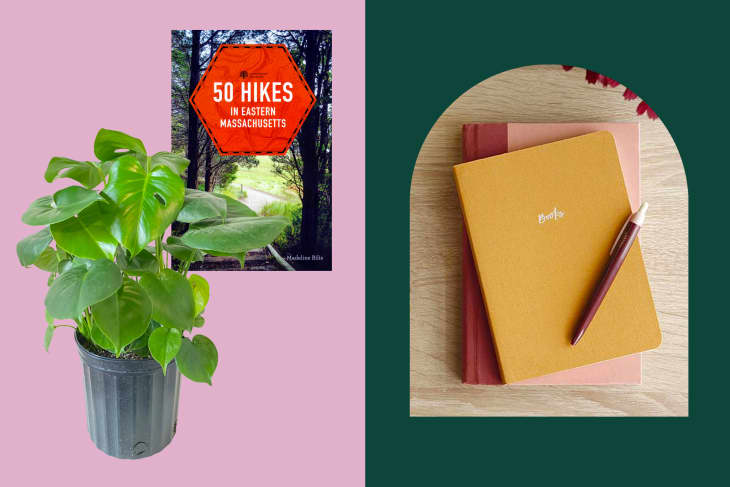 Familiar with Black Friday and Cyber Monday? What about the weekend shopping holiday that's tucked in between? Small Business Saturday takes place on the Saturday following Thanksgiving, and the holiday was founded by American Express in 2010 to encourage shoppers to purchase items from independent sellers. Supporting local businesses, especially when they're owned by a marginalized person, directly benefits a community or independent sellers, and you might even come across a holiday sale.
Whether you're looking for small businesses to support this week or getting a head start to your holiday shopping, our AT editors' picks range from film cameras to locally-owned bookstores. There's even a Black-owned, woman-owned plant shop for your loved one that is a plant parent.
"House of Mana Up is a retail experience that spotlights makers, entrepreneurs, shops, and products from Hawaii. You can find home goods, food items, fashion, and beauty products, and art. They also offer gift boxes right now! The cool thing is you can head to Mana Up to learn more about what this business accelerator is doing to help local businesses thrive." — Stephanie Nguyen, Cleaning & Organizing Editor
I have to go with a hometown favorite, Poppy, in Columbia, Missouri! Every time I visit home, I go. It's my go-to for stationery, gifts, candles, jewelry, lotion, and more. One of my favorite recent purchases from there is this guided book journal. You can shop their featured seasonal collection on the website, or if you're ever in mid-MO, be sure to stop by the cute little downtown store with the striped awning. — Sarah Everett, Staff Writer
"I always love ducking into Below the Brine Bookshop on Cape Cod. It's an adorable little book nook with a lovely selection of new release fiction titles, cookbooks, kid's books, and more. They also sell the hiking guidebook that I wrote, which makes me feel like a million bucks. Long live local bookstores!" — Madeline Bilis, Real Estate Editor
Black Owned BOS just opened a permanent storefront in the South End that curates gorgeous gifts from local Black-owned businesses, including jewelry, home goods, beauty products, and more. If you're not in Boston, you can shop the Black Owned BOS merch on their website, or check out their Instagram for info on the individual vendors and other ways to buy. — Tara Bellucci, News & Culture Director
This one's for all the plant parents! It's always a treat to pop into deVINE plantery in Montclair, New Jersey. It's a Black-owned, woman-owned business and always a vibe when you enter. Although I promised myself I won't kill any more plants for a while, when I'm ready to stock up on greenery for my home once again, this sweet nursery will be my first and only stop. — Charli Penn, Executive Lifestyle Director
My favorite store in my hometown is Gumtree, a breezy, very Southern Californian shop that has everything from stationery and cookware to jewelry and books. There are two locations, and both are steps from the beach. My personal favorite is the one with the adjacent coffee shop and patio, so it's possible to have lunch or a snack and then pick up a few things on your way out. Whenever I get anyone a present, they're always like, "Oh, you went to Gumtree again!" — Kelly Dawson, Deputy Editor
"In the last two years, my film camera has been an essential in my purse, backpack, or any tote bag that I happen to carry. Recently, my thrifted camera broke, so I was immediately in search of a new one and had to hit up photodom. Based in Brooklyn, the Black-owned camera store stocks film cameras, provides camera rentals, processes film, and they even have homeware and apparel. I recently purchased the Kodak Ektar H35 Half-Frame 35mm Film Camera (in sage green, of course), and I'm reclaiming my title as the 'film friend' of my friend groups." — Noella Williams, Assistant News & Culture Editor