7 Laundry Hampers That Make the Most of Your Small Space
We independently select these products—if you buy from one of our links, we may earn a commission. All prices were accurate at the time of publishing.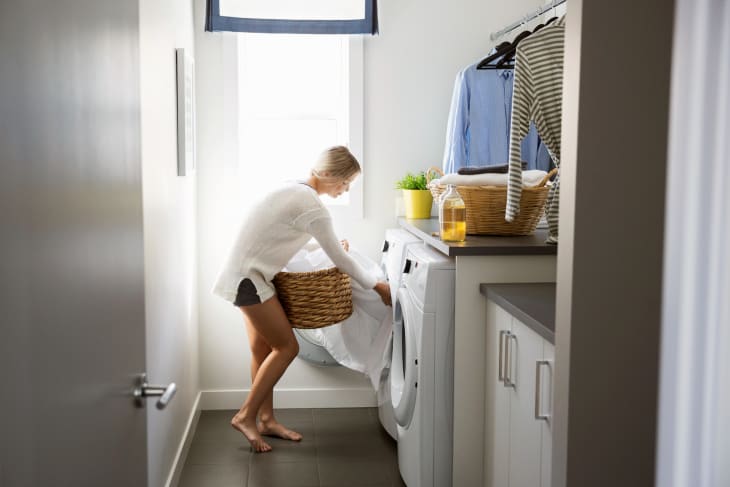 When planning out a room layout, typically the laundry hamper is the focal point of the space and everything works around that. We're kidding, we're kidding. Laundry hampers are one of the most utilitarian things in a home, and they can certainly cause some snafus when it comes to design — especially if you don't have a laundry room or even the space for just one more thing in the bathroom or closet. So where to put your dirty clothes when all hope seems lost? We have some ideas. Luckily for us apartment dwellers, many companies have taken this concern into consideration and created an array of small space hampers even the smallest space can incorporate. From stylish wicker hampers that sneakily fit into tight corners to wall-mounted options that practically make laundry disappear (if only), here are seven of our favorite hampers for the space conscious among us.