These Are the Trending Spring Break Travel Destinations, According to Google
We
independently
select these products—if you buy from one of our links, we may earn a commission. All prices were accurate at the time of publishing.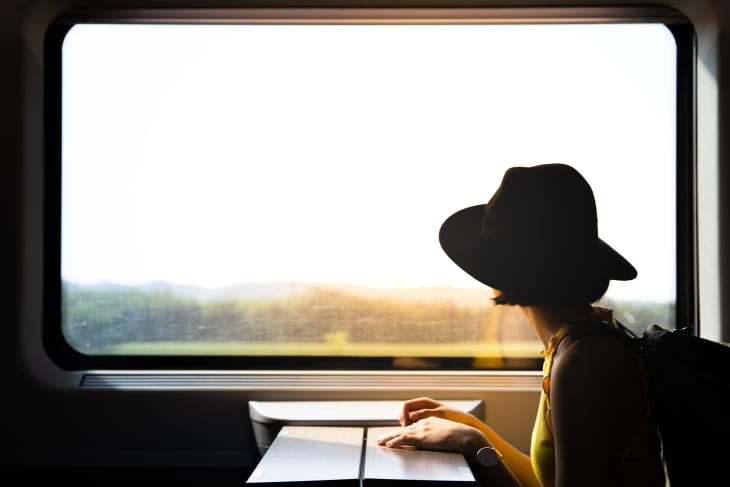 Spring is finally approaching, and even though daylight saving time is taking an hour away from your life, there's a lot to look forward to. March and April usually offer a week of rest and relaxation (or, in some cases, a bit of partying) during spring break. And the best part? Sunsets won't be so early in the day, and of course, the weather will be a tad bit warmer. 
So if you don't have a spring break getaway in mind, it's time to start planning. Fortunately, Google Flights has shared some tips to assist travelers with booking a trip and saving money, so you can spend your funds on activities and adventures. 
In need of some travel inspiration? With the explore feature on Google Travel, flight deals are a bit easier to find, and you can play around with the additional tools for sightseeing, lodging options, and a recommended time to visit, which can be incredibly handy for unfamiliar international destinations.
If your travel dates are flexible, adjust your preferences to find affordable airfares and perhaps, you'll even eye a destination that you didn't even think of including. There's nothing wrong with a little spontaneity in the vacation-planning process. 
Another tip is checking to see if today's current prices are low, typical, or high. While searching for locations on Google Flights, you'll notice that price insights are available via a line graph to let you know whether the current price is a good deal. Depending on how early you're looking to book a flight, the prices may be subject to change significantly. You can turn on notifications for any price changes, and Google Flights will send you an email with updates.
It's not a surprise that the top trending destinations on Google Flights for spring break are in warmer parts of the globe, including tropical island getaways or a traditional Florida beach town. And who wouldn't want to be sprawled across a sandy beach in the sunshine state?
Out of the 10 destinations, Fort Myers and Key West in Florida will have you reconsidering a trip back home at the airport. If you live in Florida or don't feel like visiting the popular spring break spot, Charleston, South Carolina, is also home to plenty of beaches.
Looking to visit a beach that isn't in the United States? San Juan, Puerto Rico, Punta Cana, Dominican Republic, Montego Bay, Jamaica, and San José del Cabo, Mexico made the list and have an endless list of hotels, hostels, and all-inclusive resorts that can satisfy your search. Las Vegas also landed a spot on the list, and if Vegas' impressive rendition of Italy at The Venetian isn't enough, Rome is the final destination on the list.
Now that you've got a bit of inspiration, you should consider booking your travel plans ASAP before prices begin to rise. Happy travels!