How the "Starve and Stack" Method of Saving Money Could Help You Buy a House
We independently select these products—if you buy from one of our links, we may earn a commission. All prices were accurate at the time of publishing.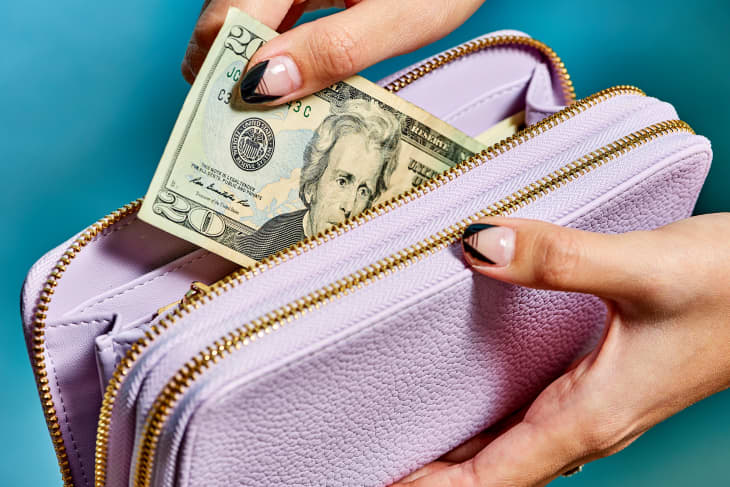 Want to save up enough money for a down payment on a home? Get ready to starve and stack. It sounds like a radical new diet and it sort of is, but it's for your finances, not your body.
Follow Topics for more like this
Follow for more stories like this
The starve and stack method can work in two ways:
If you have a partner, you will live off of one person's income while the other is saved or invested.
If you are single, you can bank a separate stream of income, such as a part-time job or a side hustle, while you live off a full-time job or another primary source of income.
Here's how to get started on the path to homeownership.
You won't know how much you can save until you can determine your costs. Figure out all of your monthly costs down to the last penny to see which income stream you will rely on as your primary source. You'll begin to see which costs are vital, like rent and food, as opposed to what is not, like eating out four times a week and subscribing to streaming services you forgot about.
As you might expect, your region's cost of living comes into play here. If you live in an expensive part of the country like New York or San Francisco, you'll likely be banking the smaller income stream so you can cover housing costs. For those who are determined to save quickly, relocating to a cheaper place might be an option.
Perry Knight, editor of cycling site WheelieGreat, lived with his wife in a studio apartment for years as they starved and stacked. They moved on to a one-bedroom, then bought a home in Fort Lauderdale, Florida, which is now their only debt. 
"Be smart early on and save, refrain from dumb expensive impulse buys, and don't worry about keeping up with friends that are racking up debt," Knight says. "Life is much better once you establish a solid foundation and proper money habits."
Savings accounts aren't what they used to be. While high-yield savings accounts are a great option for stashing away extra cash, the ones at your local bank usually won't crack the 1 percent interest rate ceiling. But if you're not planning to buy a home in the next year or so, some experts say you don't need to keep your savings liquid. Open up an investment account that will help you grow your money — better yet, automate it so you don't have to worry about transferring funds.
"The 'stack' doesn't merely refer to accumulating money (i.e. stacking paper), but rather stacking as in compounding interest," says Nate Tsang, Founder and CEO of WallStreetZen. "You don't need to do any fancy investing with your money — ETFs or index funds are a simple way to gain a reliable return, which you'll then reinvest into the fund to drive more gains."
How soon do you want to buy a home? Your urgency (or lack thereof) will determine how conservative or aggressive you want to be in your savings. While you want to avoid unnecessary splurges, you'll also want to make adjustments as necessary if you find that covering your basic expenses is getting too difficult.
Bobbi Rebell, a certified financial planner and personal finance expert at debt payoff app Tally, says, "If you're crunching numbers and wondering how this could work, keep in mind that you are in control of your money and can make necessary adjustments."
Rebell says that if you're struggling to cover the essentials, instead of stacking one full income stream, live off an amount that's below the total of both incomes. "You will still benefit from the deliberate and strategic spending, and the rewards from that discipline," Rebell says.
With additional reporting by Kate Streit