The Surprising Cleaning Tool That This "Stranger Things" Star Carries Everywhere
We
independently
select these products—if you buy from one of our links, we may earn a commission. All prices were accurate at the time of publishing.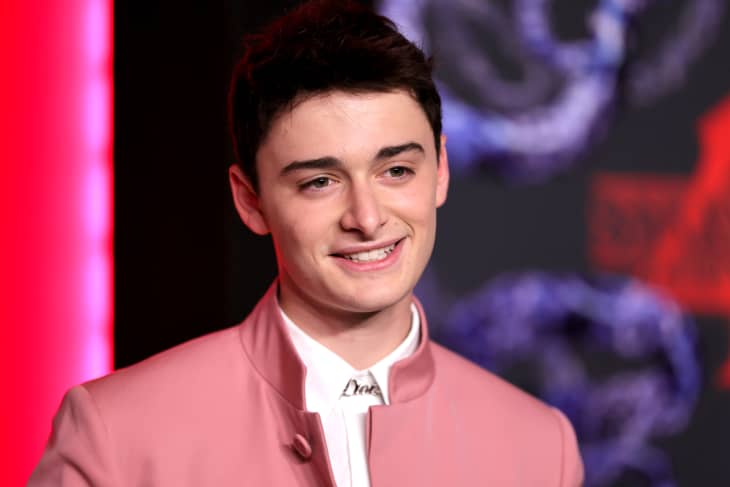 Do you ever wonder what of your belongings you just can't live without? And for even more of a challenge, what would you bring with you, if you could, to survive a deserted island, apocalypse, or say the upside down? 
In a recent GQ video, actor Noah Schnapp of "Stranger Things" was asked to share the 10 essential items that he can't live without. From his phone to his laptop and even a clear carry-on suitcase, the majority of his belongings were pretty understandable for how much time he spends traveling and working.
But, among the 10 items he revealed was also a surprising household item. Schnapp shared that he carries a common cleaning tool with him everywhere: a Tide Pen.
In the video, Schnapp admits that he's a bit clumsy when it comes to food. He's known for spilling stuff on himself so much so that while filming a movie recently, his parents told the set that "he always spills on himself, make sure at lunch to put a robe on him and have a Tide Pen with him so you can clean up his (mess)." 
He even shared an experience he had at a restaurant where he really thought he finished his meal spill-free and unscathed, but much to his surprise — and horror — his entire back was completely drenched in chocolate sauce. (I think that's kind of impressive, honestly.)
That's where the Tide Pen comes in. The instant stain-fighting tool has gotten Schnapp out of so much trouble on set, saving him from messy spills that could have damaged or ruined the clothes he was in. (Plus, he doesn't have to face the wardrobe team yelling at him anymore!)
Schnapp loves how easy it is to use and how convenient it is to carry around. If he ever has a spill, he can quickly take out his Tide Pen and clean it right up. "It's magic," he says.
Now, the wardrobe team can breathe a sigh of relief — especially with another season ahead (hopefully we see his character there!). In the meantime, you can catch Schnapp in volume two of season four of "Stranger Things" on Netflix, which is out today!