7 Suburbs Made Famous by Iconic Movies and TV Series
We independently select these products—if you buy from one of our links, we may earn a commission. All prices were accurate at the time of publishing.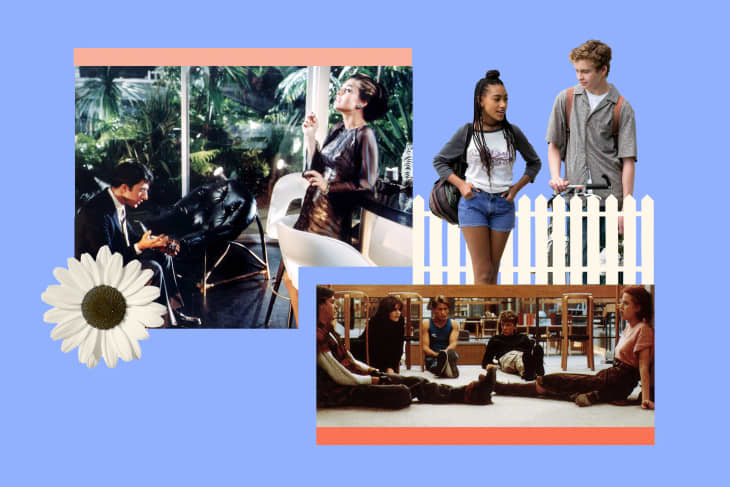 Growing up during the 1990s in the Chicago area, there were two constants in my life: the Chicago Bulls and John Hughes films. It probably goes without saying that being a Bulls fan between 1991 and 1998 was objectively The Best. And similarly, turning on the television to watch Kevin McCallister flee the Wet Bandits through a suburban Chicago neighborhood felt like earning yet another championship title. 
There's a certain empowerment that comes from seeing your story represented on screen. As trivial as this might sound, portrayals of the suburbs in film and television help convey the stories that too frequently are cast off as unimportant or boring. To label something as "suburban" is often an insult — and a cruel, unfair one at that. 
Unlike the countless pop culture illustrations of famous metropolises, it's impossible to truly classify the identity of the suburbs, despite their critics' attempts. "There's no one kind of suburb, there's no one language, there's no cuisine, there's no religion," Diamond says. Through pop culture, we've been taught that suburbs rely on nuclear families and manicured lawns and not much else. But they've got an understated grit.
Perhaps this hidden darkness helped nurture Diamond's interest in the truth behind America's suburbs. "I was born in the '80s… and I'd watch movies like 'Nightmare On Elm Street,' or my parents for some reason let me watch 'Twin Peaks' while it was on," Diamond says. "And stuff like that just sort of had this weird impact on me where I was like, 'These places look a lot like where I'm from.'" 
The depth of the suburban media Diamond devoured turned what he was told about his hometown of Skokie, Illinois, on its head. "I kind of had this idea that life would look like a John Hughes movie." He sought artists and authors whose depictions were more authentic. "[John] Cheever's sort of, in my opinion, is the king of American suburban fiction," Diamond says. "He was the first one to say, 'Hey, it's really dark out here,' and this is the '50s and '60s. People get out here to escape, and escapism isn't good."
Before you write off the suburbs as uninteresting, there are a few iconic films and television series set in the suburbs that, IMHO, you need to see (with the one caveat of East Grand Rapids, Michigan, which will make sense when you read on.) Here are seven such suburban settings, with stories that portray real human struggles and complicated characters.
North Caldwell, New Jersey
I'd never heard of North Caldwell, New Jersey, and yet I know its streets intimately, as a longtime diehard fan of "The Sopranos." To the uninitiated, HBO's megahit and one of the most highly revered television series of all time tells the tale of Tony Soprano, New Jersey-based mob boss and father of two. Sure, there's plenty of good ol' mafia crime in this series, but the really relatable plot points from this suburban-NYC setting touch on Tony's private journey to untangle his generational trauma, all while raising two millennials with their own hangups. Fix yourself a plate of gabagool and give this a watch already! It's as captivating as everyone says, I promise.
This suburb of Detroit, Michigan, should be familiar to film lovers as the titular community in the John Cusack classic "Grosse Pointe Blank." (Sidebar, John Cusack and his fabulous sister Joan are the king and queen of suburban films, check out their IMDB pages!). While many folks adore this cult-classic dark comedy, I'm going to turn your attention to Sofia Coppola's adaptation of the Jeffrey Eugenides book, "The Virgin Suicides." 
As the title implies, this film is dark. Suburbs can be incredibly isolating places, and that isolation is heightened when you grow up with deeply conservative and religious parents who desperately attempt to shield their five daughters from the realities of the world around them. This film is a coming of age tale cranked up to ten, depicting grief, teen rebellion, sexual awakening, and a suburban lore that seems to haunt so many communities. 
The miniseries "Little Fires Everywhere," based on the novel by Celeste Ng, takes place in the wealthy Cleveland suburb and covers a lot of ground. This miniseries is a particularly noteworthy depiction of suburban life because of its dissection of race and racism in a deeply homogenous community. Playing with the trope of suburban perfection, the show's inhabitants strive to maintain their pristine exterior, while a literal fire burns beneath the surface. The escapism that Jason Diamond references with regard to suburban living is cut wide open for the "Little Fires Everywhere" characters, whose unrelenting pursuits at hiding their imperfections lead to their inevitable downfall. 
Newport Beach, California
The Los Angeles suburb Newport Beach is home to a pretty ridiculous and iconic scene that spawned one of the greatest SNL parody sketches of all time. It also is the setting of "The O.C." This series can be a bit divisive, and I imagine you're either rolling your eyes at me or reaching for your phone to queue up some Death Cab for Cutie. The series details the lives of four unlikely friends growing up in the affluent oceanside suburb. And while the series did serve as a springboard for all of Seth Cohen's emo band favs and a trunk show of the latest early aughts Fred Segal trends, it also gifted viewers the coming of age stories of teens struggling with absentee parents, sexual identity, cyclical poverty, and substance abuse.
Not only does "The Graduate" have THE soundtrack to end all soundtracks, but its take on post-graduate life continues to feel way too real today. First of all, you've got Benjamin Braddock, a directionless college graduate moving back in with his parents and feeling the full weight of arrested development. Then you've got Mrs. Robinson, an older woman, unhappy in her marriage and wishing her life looked fundamentally different, acting on some seriously inappropriate urges. This classic movie is truly bonkers, and makes a mockery of the idea that the suburbs are tidy little communities populated by put-together people. Sure, Pasadena can also be called a city, but it grew from being a suburb of LA, and no one can deny that Ben's life at his parents' house is downright suburban.
East Grand Rapids, Michigan
The caveat has entered the chat! One of my favorite film franchises of all time takes place in the fictional suburb of East Great Falls, Michigan, based on the real-life Grand Rapids suburb of — you guessed it — East Grand Rapids. And that franchise is "American Pie." Admittedly, the certified pervert protagonists of the movie create a lot of their own problems. Few people would do what that kid does to that pie (I hope?). But the ragtag group of sexually deviant hormone-driven teens do embark upon that universal pursuit of unlocking adulthood. In American suburbs, that milestone often manifests as losing one's virginity. And in quiet communities, that "activity" often takes place on prom night. (Not for this girl! You're welcome, Stewart Magnuson, who is probably reading this!). While not everyone can relate to the near-manic sexual fixation of poor, foolish, pathetic Jim, a lot of us — myself included! — know what it feels like to be developmentally stunted, socially excluded, and completely and utterly lost. 
I'm biased and I'm saving the best for last! Winnetka: Chicago suburb and the unofficial Hollywood of the Midwest (I'm coining this term right now!). If you've seen any of director John Hughes' films, you've likely seen Winnetka. From "The Breakfast Club" to "Sixteen Candles" to "Ferris Bueller's Day Off" to "Uncle Buck" to "Planes, Trains, and Automobiles" to "Home Alone"… well, to quote the film within a film, "Angels with Even Filthier Souls," "I could go on forever, baby!"
John Hughes' films explore teens at a coming-of-age point in their lives, navigating next steps, social stratification, and adolescent vulnerability in all forms. With that said, his '80s and '90s classics feature characters who are overwhelmingly white and from upper-middle class households — the kind that allow high schooler Jake Ryan to drive around in his dad's 1984 Porsche 944 and send the extended McCallister family on an all-expenses-paid-by-Mr. McCallister Christmas trip to France. These are not relatable plot points, but damn if I can't look away!
American suburbs are like the middle child of the family — not a big city, not a small town, just stuck in between. But there's a depth and beauty to the stories that they tell. And some of the most iconic films and series in pop culture history serve as proof of their universality, an incubator for the human condition and the challenges that you just can't keep hidden for too long.