This Sustainable 290-Square-Foot Tiny House Can Be Configured Over 1,000 Ways
We independently select these products—if you buy from one of our links, we may earn a commission. All prices were accurate at the time of publishing.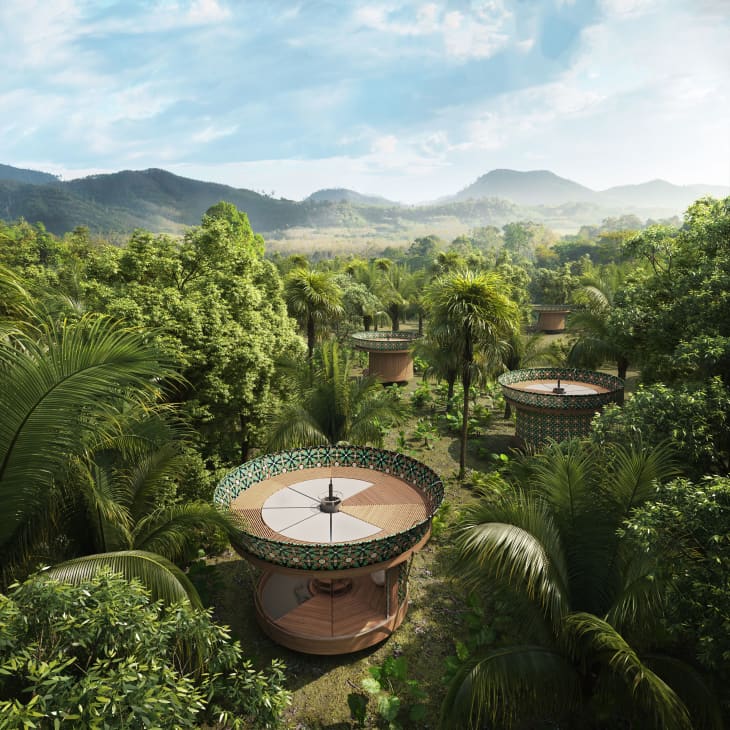 Some people can adapt to their environments extremely quickly, and apparently, so can tiny houses—at least in the case of Casa Ojalá. 
Follow Topics for more like this
Follow for more stories like this
Built by architect Beatrice Bonzanigo of IB Studio, this 290-square-foot transportable home is created to withstand almost any kind of environment. Casa Ojalá resembles the mechanical system of a sailboat—complete with ropes, pulleys, and cranks—that allows it to configure its shape more than 1,000 ways without changing its original structure, according to a press release.
This diversity allows for Casa Ojalá to exist in a wide range of geographic locations, regardless of obstacles nature throws its way. The owner of the tiny house can control its shaped with a mechanical system that controls sliding walls, moveable floors, and ceiling panels. Additionally, there's a built-in rainwater collection system, plus photovoltaic panels and systems can be added to be able to truly go off the grid, if desired. 
And now, for the interior. While all of the rooms can be switched around to create a preferred layout, the model was originally built to have two bedrooms, a living area, one bathroom, and a rooftop terrace. (The entire house can even become strictly an outdoor platform, if you wanted it to!) 
It also comes with built-in furniture in the form of seven slices that can be used for functional uses, from a sink area to clothing wardrobe and bookshelf. You can keep it out to use, or if you'd rather prioritize having more space, you can store it underneath the floor.
It was first presented to the public as a design model at Milan Design Week 2019, and is now available for pre-order.