These Are the Most Fun Cities in America, According to Research
We
independently
select these products—if you buy from one of our links, we may earn a commission. All prices were accurate at the time of publishing.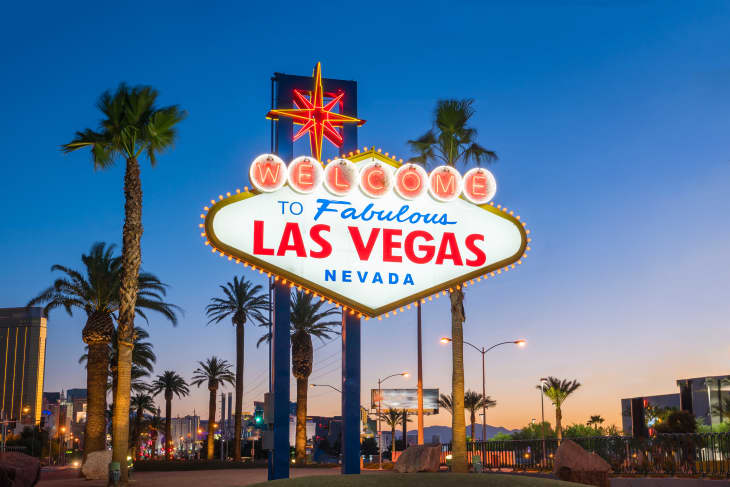 It's safe to say that the majority of us have a place that they would describe as our favorite city, whether it's the area you grew up in, or somewhere that you're particularly fond of when traveling. According to WalletHub, the average American spends over $2,900 on entertainment each year, so it makes sense that this money is spent in a city where you're guaranteed to have lots of fun.
To help people find the cities with the greatest number and variety of cheap, fun activities, the personal finance website compared more than 180 U.S. cities across 65 key metrics, ranging from fitness clubs per capita to movie costs to average open hours of breweries.
Grouping all the metrics together, each city was then given a score out of 100 to reveal the most fun cities across the country. Check out the interactive map below for a full breakdown.
Somewhat unsurprising, the city in first place is Las Vegas, Nevada, with an overall score of 71.04 out of 100. Sin City is home to many bars, restaurants, and entertainment complexes, with the fun continuing for 24 hours a day. In second place is Orlando, Florida, with a score of 65.07. Home to more than a dozen theme parks, including Walt Disney World and Universal Orlando, making the city a fun-filled adventure for all the family.
Taking third place is Atlanta, Georgia, with a total score of 54.88, while Miami, Florida follows closely behind in fourth place, earning 54.44 points out of 100 on WalletHub's fun scale.
Other cities in the top ten include New Orleans, LA (52.93), San Francisco, CA (52.19), Austin, TX (51.68), Chicago, IL (51.40), Honolulu, HI (50.43), and New York, NY (49.97).
Did your city make the list? What is your favorite thing to do in your city? Let us know in the comments below!