5 Things That Immediately Give Real Estate Agents "The Ick"
We independently select these products—if you buy from one of our links, we may earn a commission. All prices were accurate at the time of publishing.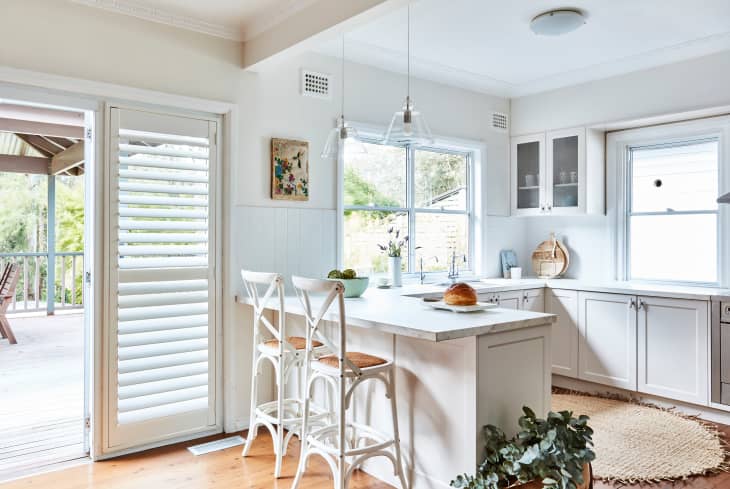 Kids these days will tell you "the ick" is a sudden turnoff, oftentimes caused by something obscure. While TikTok mostly serves up stories about "the ick" as it pertains to dating, it's a term that can easily be applied to the real estate world, too.
Follow Topics for more like this
Follow for more stories like this
Case in point: You fall in love with a cute bungalow while scrolling Zillow, and then you go to tour the home and there's a lingering smell or an excessive amount of cameras. (Those are some of the common things that give homebuyers the ick). 
But no one is immune to the ick; it creeps up on real estate agents, too — when they're touring homes, working with clients, and even dealing with each other.  I asked real estate agents to share their turn-offs. Here are their five ick inducers.
Subtle scents like fresh linen, citrus, and lavender have long been used to help sell homes, says London-based buying agent Emma Fildes, the founder of Brick Weaver. 
"The key is subtle," she says. "There's nothing worse than an overpowering perfumed scent that hits you in the face as soon as you walk in and is so strong that it takes your attention away from the home itself." 
Listing Photos Shot with Wide Angles
Catfishing happens in the real estate world, too. 
Los Angeles-based real estate agent Angela Carrasco says that photos shot with a wide-angle make properties look way bigger than they actually are, which can leave buyers disappointed when they see the property IRL. 
She also says virtual staging is becoming more common, with photographers Photoshopping in furniture to the space and they can lighten and darken the photos to influence the mood. 
"Next time you see a perfect blue sky or cotton candy sunset on a listing picture, just know that it might be Photoshopped," Carrasco says. 
Cocky Photos of Listing Agents 
It's almost a real estate cliché: You meet an agent who poses in a luxury car, dripping in diamonds or distracting you with a big Rolex. 
"I think some agents post pictures of themselves in luxury cars because they think the illusion of success is more important than the honest work we do to get there," Carrasco says. "While it's true that people want to work and be around successful folks, there is a thin line between authentically sharing your life online and creating a character for clout."
It's about selling the dream; not necessarily the house.
Sellers Adding an "Emotional Tax" When Pricing Their Properties
Just because you grew up in the house you're putting on the market doesn't mean it's worth $100,000 more than what the comps say, Carrasco explains. (Comps are short for comparables, which are recently sold homes that are comparable to the one that's about to go on the market). 
When Carrasco is working with a seller, she'll print out pictures of similar homes that have sold in the area. This way, the sellers can realistically compare their home to those. 
"I also explain that the listing price is not the selling price," she says. "It's better to price a little under what we want to sell to drive more attention to our listing and create competition and more offers."
Cosmetic Updates That Sacrifice Functionality
Occasionally, when properties are flipped by investors who haven't lived in the home (or homeowners that are moving out), some of the functionality disappears — a walk-in shower with not enough sloping for proper drainage and kitchen drawers that block one another from opening. 
"I've seen many kitchens that have been cosmetically updated but lack functionality, which can be a major turnoff for buyers," says Ivan Lobo, a real estate consultant at Made in CA. "For instance, a beautiful new countertop may be overshadowed by a lack of storage space or an awkwardly placed sink, ultimately discouraging potential buyers."