3 Things to Splurge on If You're Selling Your Home — And 2 to Skip 
We independently select these products—if you buy from one of our links, we may earn a commission. All prices were accurate at the time of publishing.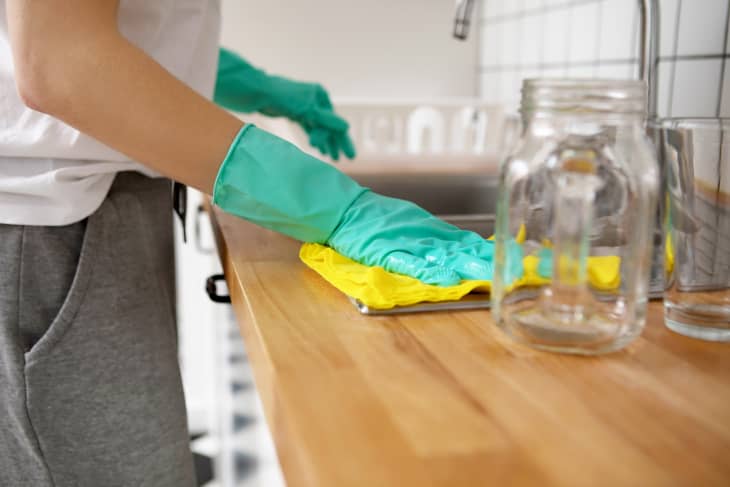 Getting ready to sell your home can be an expensive time in your life. Not only are you finally taking care of some of those minor updates and repairs you've been putting off — like that slow drip, drip, drip from your bathroom faucet — but you're probably also investing in a few upgrades to appeal to potential buyers.
Follow Topics for more like this
Follow for more stories like this
The good news is that you may not need to splurge too much when it comes to making updates before listing your home. According to one real estate agent I spoke with, there are only a few big-budget things you should tackle ahead of listing your home.
Do hire a professional cleaner.
There's a difference between keeping a tidy home and getting your house ready for the rigorous inspecting that comes with selling, which is why real estate agent Chad Long suggests bringing in the pros. "Before a home is officially on the market for my clients, I always recommend investing in a professional deep cleaning service, especially before showing it to prospective buyers," he says. "Having clean carpets and rugs, spotless tile and grout, all dust gone, and cleaned windows can really make a difference when showing a house."
Not only does Long say that it improves the home's appearance, but it also freshens up the scent of the home, which is especially important if the seller has pets. "The goal is always to allow prospective buyers to see themselves in the space; cleanliness is always a top priority."
Home staging is hot right now because it helps maximize your home's potential for prospective buyers. "If a seller is currently living in their home as it's listed, home staging companies can help to rearrange their furniture, make recommendations on decluttering, and add subtle decorative items," he explains. Even if you're not willing to spend the extra money on a pro, you should still work on decluttering, organizing, and removing family photos. "The key is to make the home look appealing and livable but not lived-in," Long says.
Spring for a fresh coat of paint.
For homes that have wallpaper, colorful paint on the walls, or a lot of marks that can't be cleaned, Long says it's beneficial to give your space a fresh coat of a new neutral color. "It helps to make the space a little lighter and looks newer," he says.
Don't bother installing new flooring.
You can pay for most of these extras by skipping some unnecessary expenses like replacing your home's existing flooring. "While installing carpet is always one of the top things we try to steer clear of with a sale, replacing it is time-consuming and a huge job regarding how many square feet the home is and whether it's furnished or not," he says. A professional carpet cleaning service can bring a worn-in carpet back to life for a fraction of the price, not to mention the added headache. 
You can skip updating your blinds.
If your blinds are looking a little worse for the wear, Long says you're going to be better off removing them all together instead of spending money on an upgrade. Not only do you save a few bucks and avoid replacing something the new owners may chuck as soon as they move in, but you'll also have the added benefit of adding more natural light in your home. "Blinds are very costly, especially if you have multiple windows to address, and you won't necessarily see any ROI back on those when it comes to selling your home," Long says.