This TikToker Has a Brilliant Idea for Upcycling Thrifted Lampshades
We independently select these products—if you buy from one of our links, we may earn a commission. All prices were accurate at the time of publishing.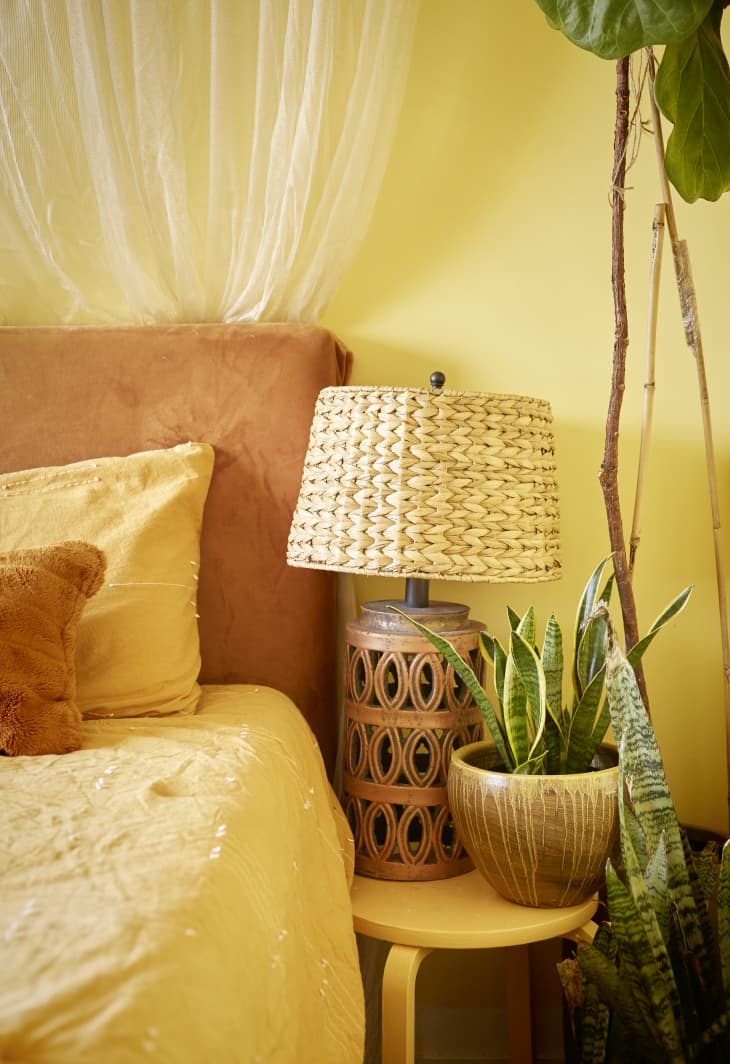 Natural woven lampshades are a staple in bohemian, eclectic, and classic neutral homes alike. They're a common thread between many different aesthetics. But if you've grown tired of your wicker or rattan lampshade and are looking to make an upgrade, don't cast it aside just yet. This TikToker has a brilliant idea for upcycling these shades and giving them an entirely new life.
Follow Topics for more like this
Follow for more stories like this
"The first time I figured out this little hack was actually on a thrifted woven lampshade that I used on an indoor plant," Sarah Teresinski of the @redeux_style TikTok account said in an April video. And when she found two more rattan lampshades at the thrift store, she knew she could recreate her original DIY to make her outdoor potted plants pop.
"I have two hanging plants," Teresinski continued. "I'm just taking the hooks off of them … and I am literally just going to place my plants inside of the lampshade."
The wire apparatus inside the shades acts as a perfect pedestal for your potted plant to sit on. "I love this because it elevates, they're easy to water outside, and the drainage just goes right out the bottom," unlike a basket where the water would make the bottom damp and rotten.
You could also do this DIY with fabric shades, too — just keep in mind that they might not hold up as well as the woven ones. You could even paint the fabric with acrylic paint, which not only protects the material, but also adds extra flair to your patio or porch.
So if you're in the process of a room refresh and aren't quite ready to part with your rattan lampshades, use them to display your plants, instead. This is a super-easy upcycle that will give your home a totally unique, one-of-a-kind look.