This Is My Best Money-Saving Hack to Make Your Planters and Pots Look More Expensive
We independently select these products—if you buy from one of our links, we may earn a commission. All prices were accurate at the time of publishing.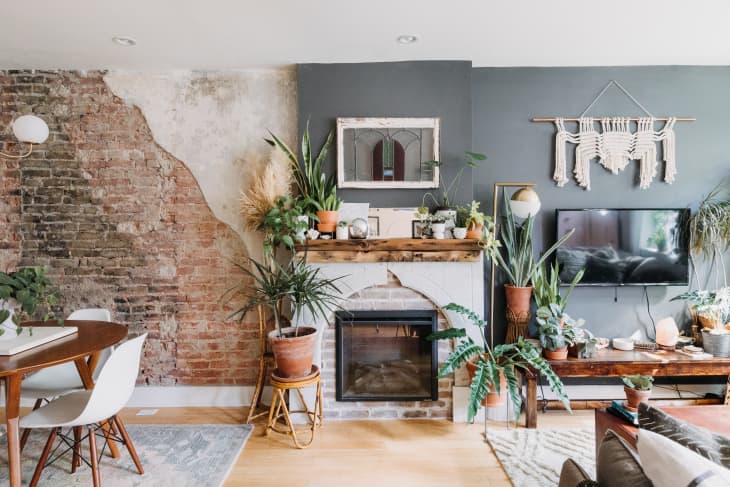 The pandemic turned me into a total plant person, and my Chicago apartment is currently filled with bushy pothos, pointy snake plants, and struggling prayer plants. With this eclectic assortment, I have an equally fun collection of planters, which adds to my home's overall aesthetic. The one thing that does not contribute to the vibe? The cheap plastic saucers that come with some planters. They're a necessary evil, of course — your pots need a plate to drip into, or you'll be left with water stains on furniture and puddles on the floor. Unless I find a planter with a complementary saucer that's sold as a set though, it's hard to find stylish options that add to — rather than detract — from my rooms.
Follow Topics for more like this
Follow for more stories like this
Thinking the only answer was to train my eyes not to zero in on those crinkly plastic plates every time I walk into a room, I was relieved when my friend Tom found a brilliant workaround that costs little to nothing: thrifted platters. One day when we were on a thrifting date, he came up to our cart holding a few silver plates and platters. "Plant saucers," he said matter of factly while placing them inside. This genius man saw secondhand silver platters on a Goodwill shelf and immediately imagined them underneath his palms and ferns. Gone are those dreaded, discolored plastic saucers, and in their place are intricate and antique-inspired silver plates that bring an unexpected, fancy touch to any room.
Appetizer serving plates work well under medium-sized pots, and huge platters are just the ticket for oversized pots. The best part is they're super affordable; silver dishes cost anywhere from $1 to $10, depending on the secondhand store you're in and if you find something on sale. My friend took this idea a step further by planting a few plants in silver serving bowls and patinaed kettles, creating an Alice in Wonderland vibe in his space (pictured throughout here). 
If vintage platters aren't your aesthetic, you can instead try to find serving plates that fit your particular style. White ceramic serving trays would work well for a minimalist house (hot tip: You can easily find Crate & Barrel dinnerware in thrift stores), lace-printed oval platters fit a farmhouse look, and colorful floral trays would work for boho aesthetics. Just pop into the thrift store, and see what you can find to get rid of those plastic saucers.