Your Favorite TikTok Grandma Shared Her Tips For Returning Home From a Trip Free of Stress
We independently select these products—if you buy from one of our links, we may earn a commission. All prices were accurate at the time of publishing.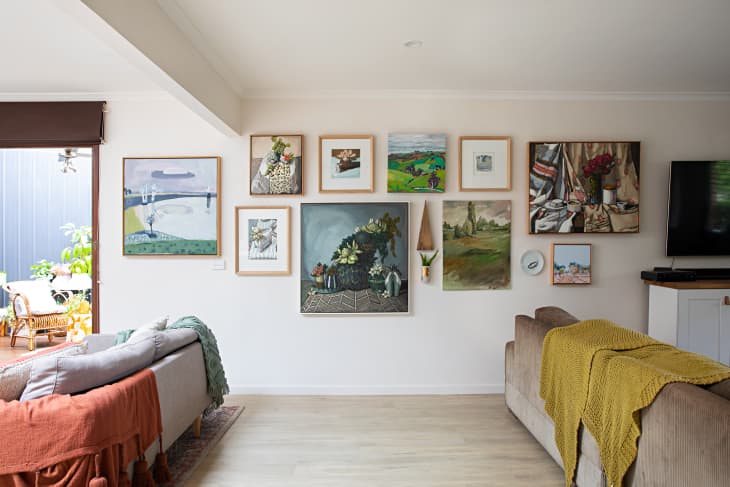 TikTok's favorite grandma Babs Costello (aka @brunchwithbabs) is chock-full of solid advice that she shares not only with her eight actual grandchildren but her nearly two million adopted grandchildren who follow her every move on the viral video app.
"Tip number one, unpack immediately, don't procrastinate, get [it] done. Unpack immediately," she told followers, sharing the "unpacking hack" that she and her husband, "Mr. Babs," rely on to keep things simple and straightforward. "Mr. Babs and I always put dirty clothes in one suitcase [and] clean clothes in another," she said. "Dirty clothes right from the suitcase into the machine, clean clothes right into your drawer."
After emptying the contents of your suitcase and starting the post-trip laundry, Costello recommends putting the suitcases out of sight and out of mind. "Once your suitcase is empty, put it away. You don't want to be tripping over them in the middle of the night, right?"
Of course, she acknowledges that doing all of that is a lot of work, especially after a long travel journey, so Costello emphasizes the importance of planning ahead for meals and rest as you wait for your laundry to finish. "Who wants to cook the day they get back?" she asked. "Want to take it a step further? Have your groceries delivered the day you return."
After the post-travel pizza is eaten and clothes are clean, Costello said, "You need to get rest. After you're all set, things are unpacked, hop in the shower, and get in your jams, and go crawl into bed." Another pro pre-travel tip: "Before I leave for vacation I like to put fresh sheets on the bed so when I crawl in, it's heavenly."
In the comments section of her video, followers shared some of their favorite tips, such as wiping down the wheels of their suitcase before entering the house to prevent any grime from wheeling its way inside. Others wash everything in their luggage, even if it wasn't worn, to prevent a musty smell (or worse, the prospect of bedbugs) from garments that had been sitting in a suitcase for an extended period of time.
Of her practical tips, one commenter summed it up perfectly, writing: "I love to do what I call 'favors for future-me' and it sounds like you have the same mentality! More work in the moment but the payoff is great."