I Used to Feel Stressed All the Time — Then I "Tilted" My Schedule
We independently select these products—if you buy from one of our links, we may earn a commission. All prices were accurate at the time of publishing.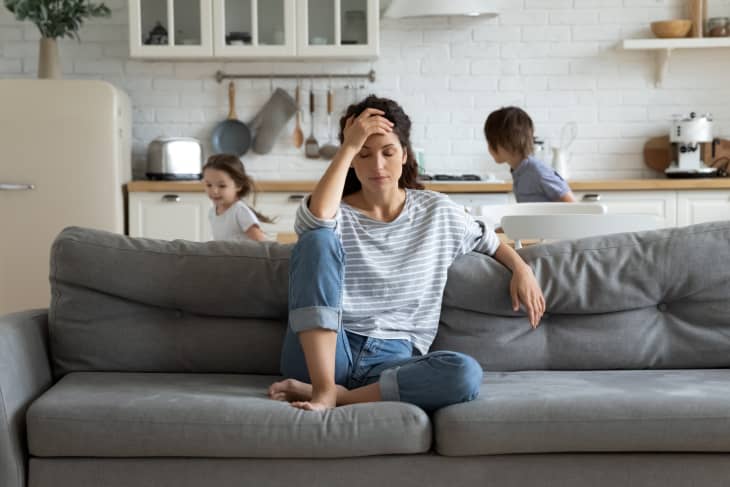 Living through a pandemic has shaken up just about all our norms and upended what we previously considered the typical way of living life. From deep reassessments about whether we're actually living according to our core principles to refusing to return to a commuter lifestyle, many of us have come face-to-face with one kind of reckoning or another (or a few). 
Follow Topics for more like this
Follow for more stories like this
But as I return to "regular life," even if I've picked up a renewed sense of what I will and will not allow in my daily life, the feeling of spinning plates on all available appendages returns. I find myself saddled once again with the burdens of a demanding workload, family and their various activities, self-care and exercise, eating well, and all the mundane details of life like scheduling appointments, oil changes, and housework. 
Balancing it all doesn't work. It's impossible to do everything all the time, and the very idea that we should be able to makes us feel defeated, guilty, and perpetually behind. I refuse to live this way! When I first came across the concept of "tilting" in Brooke McAlary's "Destination Simple: Everyday Rituals for a Slower Life," it felt like my ticket out of the knots-in-your-stomach rat race of busyness. 
Simply put, tilting means embracing the important things that need your attention in the moment and setting some of the other "plates" down — intentionally and with zero shame. Embracing the concept of tilting has freed me from the idea that I need to give as much as I can to everything incessantly. It has released me from the feeling of being splintered into too many pieces and the sense that I'm doing nothing well. 
Tilting allows me to devote more of myself to what's in front of me when the time is right. It makes me feel productive, present, and whole. Tilting can happen many times throughout the day, allowing me to adapt and grow in different directions as the seasons of life shift. It's gentle, kind, and gives me permission to put things down and pick them up again later, to reposition my gaze and channel my energy — a legacy of how to be that I hope to pass on to my children. 
Here are some ways I practice tilting in my own life: 
Embracing Seasonal Schedules
During soccer season, my older two boys have practice twice a week. This means I get some more time focused on my older daughter (sometimes we cook together until everyone returns from practice). Other times, it means more availability to focus on my younger kids. Either way, soccer season means shorter evenings together and later nights. Rather than getting frustrated, I try to remember that soccer season is only for a few months and it brings me relationship-building opportunities with my other kids. When soccer season is on break, that's when we cozy up in the evenings with audio books and really treasure our more leisurely evenings at home. 
During the school year, I am able to throw myself into work more than I can in the summer, when I want to soak up pool time and adventures with my kids (who all too soon will have summers of their own outside of mom and dad's house). Less time to work during summer days means some late nights catching up, but it's worth it. Once the kids are back in school, I can tilt back to getting my work done while they're occupied during the day.

Rolling with New Home Surprises
We moved three months ago and settling into our new home hasn't gone anything like we expected. We lived without a first floor or a kitchen for months. Am I cooking? Nope! Super long story, but insurance covered our meals for a while, and the rest of the time we've eaten simple ready-to-heat foods at home. Do I fit into my jeans? Not all of them! (I put my scale up on the top shelf in the closet and that was a good decision.) This is a season, and when I'm able to put my kitchen to full use, you bet I'm going to whip up salads, green smoothies and, of course, chocolate chip cookies!

I freelance, and on those sporadic occasions that I don't have deadlines for a few days, I know I can throw myself into a decluttering project or work on organizing my photos or a deep cleaning. Crunch time means tilting into writing and no time for extra projects. But I know I can look forward to the next lull on the horizon and plan out what I'll do with my brief bursts of freedom.