I'm a Realtor — These 6 Real Estate Tips Could Make or Break Your Home Sale
We
independently
select these products—if you buy from one of our links, we may earn a commission. All prices were accurate at the time of publishing.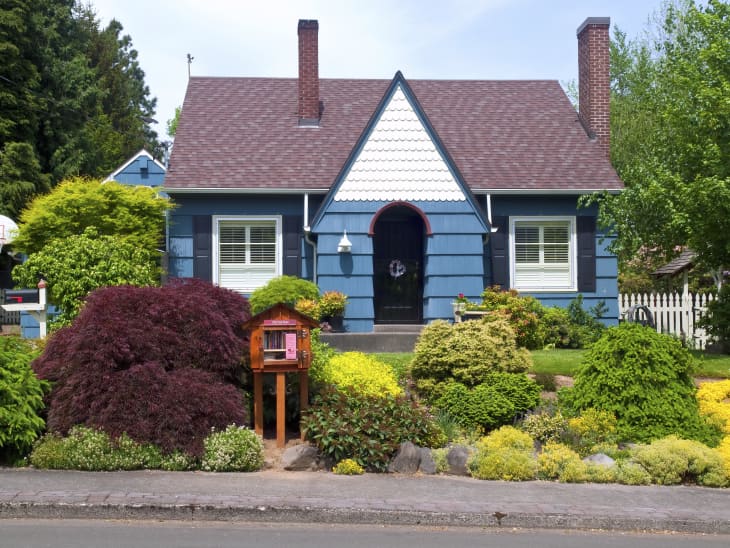 As a longtime Realtor, I've seen pretty much every real estate trick in the book. From baking cookies in the oven ahead of an open house to pricing a house at $399,000 instead of $400,000, there are plenty of oft-debated "rules" for a successful home sale.

Many of these practices can be helpful to sellers, but some can outright hurt a sale. How are you supposed to know which ones work and which methods fall flat? I'm here to tell you. Ahead, find six debated things that could help or hurt your home sale, depending on how they're carried out.
Relying on Lucky Number Nine
The psychology of product pricing — a well-known marketing tool — can be applied to home pricing as well. Putting an asking price that's below a round number (e.g., $499,000 vs. $500,000) can actually create the perception of a bargain. It may also be a smart idea if you want to ensure a buyer seeking a home priced in the 4s doesn't overlook yours that starts with a 5 while inputting preferred price ranges.

I should note that many cultures revere the number nine, which symbolizes luck and longevity. So, some sellers will do the round-down number pricing with lots of 9s (e.g., $399,900) to safeguard their superstitions. Just don't overdo it with a silly-looking $399,999 price tag.
Most folks have heard the open house smell mantra: warm cookies, simmering cinnamon, lit candles. I find that these overused ploys often engender smirks instead of smiles from prospective buyers. My advice? Present a scrupulously clean house devoid of stains or scent. I also disagree with a well-meaning agent who warns against that fresh-paint smell as possible problem masking. New interior/exterior paint is always a safe bet in garnering top ROI.

"Women have a keen sense of smell and often remark on odd house odors," adds JJ Siquot, a California Desert Association 2022 Realtor of the Year. "When that happens, I know any chance of selling that home is gone."
Everyone thinks their personal color predilections are the best. Too much science in buyer-pleasing palettes says otherwise. Rethink the turquoise child's room or orange game room when it's time to sell. Neutral shades of white, beige, and taupe are proven audience winners that appeal to the largest buying segment. But guess what? Gray — the famous combination of black and white that can take on either warm or cool tones — remains bankable.

According to a June Zillow survey, participants said they'd offer $2,500 more for a graphite-gray or mid-tone pewter-gray kitchen. And they'd pay more than $1,755 extra for dark-gray bedrooms and living rooms. Going for gray — the color of undyed wool historically worn by peasants — is still a winning strategy.
Speaking of paint, did you know you can easily spruce up a ragged front lawn with some faux green? If you no longer look upon your verdure with refreshment (to quote Jane Austen), but it commands a sizable chunk of critical real estate, head to Home Depot for some concentrated grass paint. A 32 oz. bottle costs $25 and can cover 1,000 square feet of lawn. Presto change-o: It's pet-safe and excellent for selling. Who knew? 
"I see a red door and want it painted black." With a nod to Mick's lyrics, it turns out that a black front door actually fetches the highest resale price. If black doesn't suit your house's aesthetic — like the prevalent Mediterranean and Spanish Colonial homes in my native SoCal — pick another bold choice. Buyers make up their minds in seconds about a property's potential, so curb appeal improvements are valid. I've wrestled with too many weathered doors and uncooperative locks not to know the power of a propitious portal. 

My neighbors just elevated their drab porridge-colored house with a front-door splash of turquoise. It now commands attention and overrides the blah. A bright hue will let you stand out in a neutral neighborhood and improve sales odds. One other note on color: Slate-blue doors come in second to black.
Disconnecting from Your Emotions
This final advice may seem counterintuitive, as owners are bombarded with home-selling tasks. But at some point in the lengthy preparation and sales process, it all becomes too exhausting. If you can detach emotionally as a homeowner and instead think like a salesperson conducting a business transaction, the odds of a calm, successful sale increase dramatically.