The Very First Thing You Should Do After Signing an Apartment Lease
We
independently
select these products—if you buy from one of our links, we may earn a commission. All prices were accurate at the time of publishing.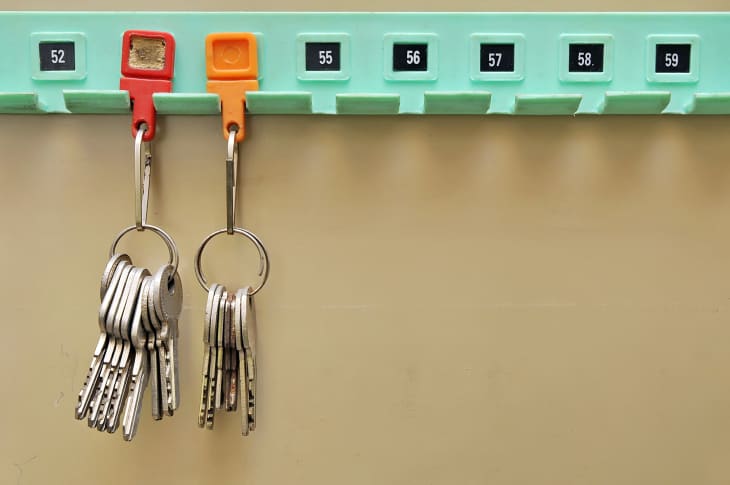 Moving stinks, OK? So after going through the ringer of searching day in and day out for an apartment and sending in application after application, it might feel like it's time to breathe a sigh of relief once you finally sign the lease on the place you can soon call home. 
Well, it's never fun to be the bearer of bad news: There's still a lot to do. 
Ahead, real estate and leasing experts give their advice on the most important things to do right after signing your lease. 
The very first thing you should do after signing an apartment lease is…
According to experts, it's best to make sure that all of your utilities are taken care of before your move-in date. 
"If a tenant is moving into a corporately owned or managed apartment community, it is possible that the management company will require proof of utility connection prior to releasing the keys," says Drew Pursell, a Texas-based residential leasing specialist with Sotheby's International Realty. "Also, if there is no power on the day of move-in, the move would likely be more stressful."
Let's say you're moving to an apartment building that provides your utilities, it's still a good idea to check which utilities will be in service. They may very well have your hot water, electric, and gas stove ready to go, but most tenants need to sort out their own WiFi. And after a long moving day, you're going to need that WiFi connection in order to stream "The Crown" on Netflix. 
"You need utilities working for the first day you live in your new apartment," says Sangmi Park, a New York City-based agent with Douglas Elliman. "Ask your landlord if there are any preferred providers. Especially after the pandemic, with so many people working from home, you want to make sure that your WiFi works properly."
In the same vein, make sure to also cancel your current utilities. 
"You want to make sure you aren't paying two bills," suggests Candice Klapman, a Douglas Elliman agent in Boston. "When transferring a previous account, there are sometimes new incentives and discounts for staying within the same company. Therefore, you might get to pay less."
Here are a few other things you'll want to take care of prior to moving in.
Take picture of the unit on move-in day, or schedule a walk-through
"The longer you wait, the less credible any existing issues can be by fault of the owner," says Kate Stoll, a Sotheby's International Realty agent in San Francisco.
And she's got a point: If you don't bring up any issues right away, you might become liable for them when it comes time to settle the security deposit. Make sure to save any photos or videos that you take in case you need them for future reference. 
Some landlords will require this anyway.
"Renter's insurance will cover liability, hotel costs after a disaster, medical expenses for injured guests, and even dog bites," Park says. 
"Be sure to reserve a freight elevator or loading dock," Pursell suggests.