Trader Joe's New Succulent Looks Like Brains and Comes in a Skull Planter
We
independently
select these products—if you buy from one of our links, we may earn a commission. All prices were accurate at the time of publishing.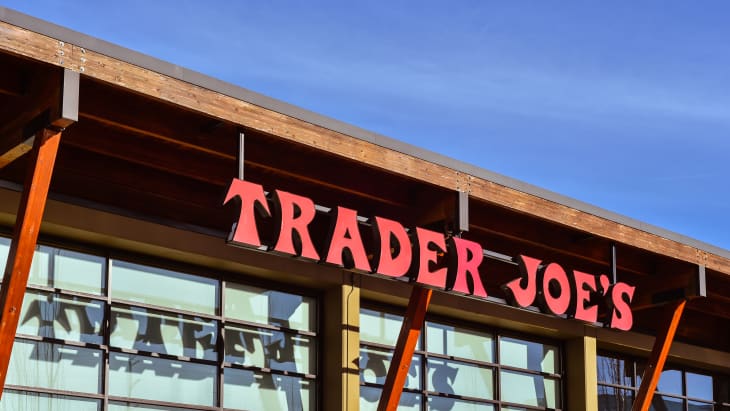 In unsurprising news to any Trader Joe's enthusiast, the grocery store is yet again offering a one-of-a-kind plant that might leave you tempted to add to your home jungle just in time for Halloween: Brain cacti planted in white ceramic skulls.
The Instagram account Trader Joe's Geek (@traderjoesgeek) recently highlighted the find in a September 28 Instagram post, writing, "[They] look interesting." Perhaps unsurprisingly, the spooky product drew wildly different reactions from shoppers.
"Omg these are great!" one Instagram user commented. "Want!"
"Uhh wow," another commenter wrote. "That's a no from me."
Colloquially referred to as a "brain cactus" because its wavy ribbing resembles the folds of a brain, the plant's official name is Stenocactus multicostatus. Like other cacti and succulents, brain cacti are famously easy to care for, making them ideal for seasoned green thumbs and plant newbies alike.
According to The Spruce, for best results, make sure your brain cactus gets at least six hours of direct sunlight per day and resides in rooms that are at least 50 degrees Fahrenheit. Although the plants are hardy, overwatering is the most common mistake that plant parents make when caring for cacti. Plan on watering brain cacti every two weeks in the summer and every three weeks to a month during the fall and winter.

For only $7.99, you can add a brainy plant decoration to your home this spooky season.