"Grump Trees" Are Officially Back at Trader Joe's
We
independently
select these products—if you buy from one of our links, we may earn a commission. All prices were accurate at the time of publishing.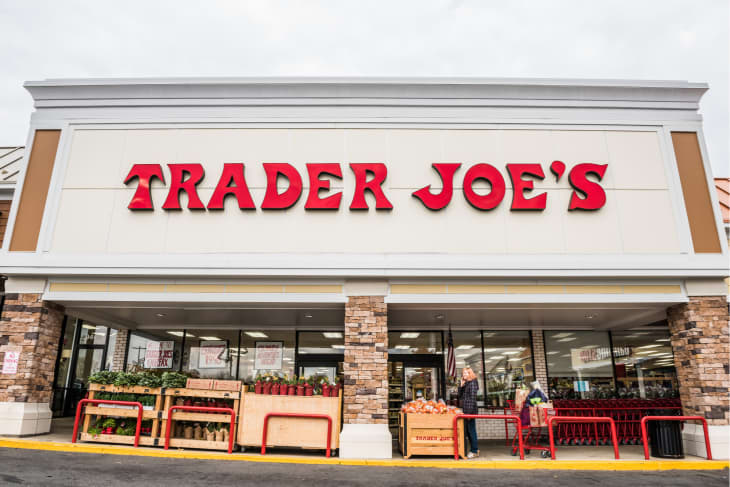 When the "Grump Trees" begin popping up at Trader Joe's locations nationwide, you know December is right around the corner. The fan-favorite potted plants are officially back, according to TJ's shoppers on Instagram, and it's impossible to be grumpy at these trees despite their name.
Decorated with red ribbon and a sparkly tree ornament on top, the Grump Trees are named such because they look like they've been pulled directly out of Dr. Seuss's "How the Grinch Stole Christmas." They're even planted in a burlap sack similar to the one the Grinch uses to steal the Whos' Christmas presents.
In actuality, Grump Trees are lemon cypress trees, a delicious-smelling evergreen that's native to California. And yes, lemon cypresses do smell just like lemons when you rub their needles between your fingers — a delightful touch for such a grumpy tree!
These trees can be kept potted inside or planted outside if you live in a warmer climate. When outdoors, lemon cypresses can grow up to 30 feet tall, but inside, will stay on the smaller side depending on how large their pot is.
"Now you see them….Grump Trees!" one Instagram user wrote when they spotted Grump Trees at their local New Jersey store. "They sell out in a matter of hours! If you see it, grab it!"
Grump Trees are being sold for just $8.99, which is a small price to pay for year-round enjoyment. After the holiday season, keep your lemon cypress in a well-lit area of your home and keep its soil drained and water weekly.
When giving care and affection, much like the Grinch, it will grow three sizes and be the gift that keeps on giving.