Trader Joe's $5 "Kitty Boo" Planters Are Back — Grab Them Right Meow
We
independently
select these products—if you buy from one of our links, we may earn a commission. All prices were accurate at the time of publishing.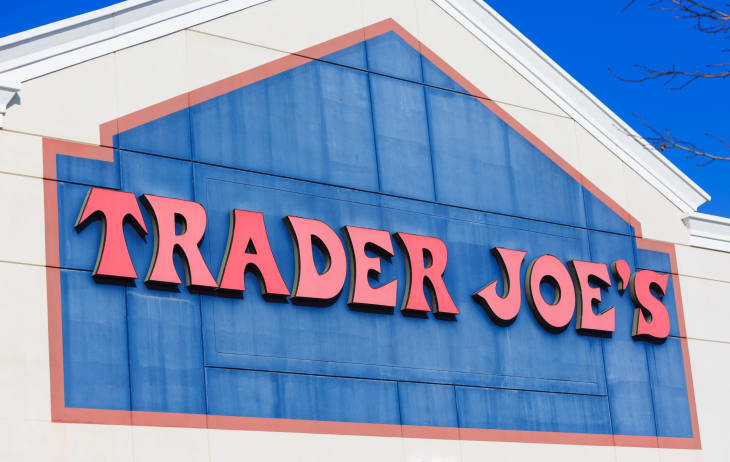 If you prefer more subtle Halloween decorations that are maybe even so subtle you can keep them out all year round, then you need to hit Trader Joe's. The store's Kitty Boo planters are back in stock and these ghoulishly good cats are a little bit spooky, a lot adorable, and definitely deserve a spot on your shelf, no matter the season.
The Kitty Boo planters, which retail for just under $5, come in either white or black and made their debut during the 2021 Halloween season and have returned each year since. They each come with their own mini foliage plant that's super easy to care for. Usually a member of the pothos family, these little plants like indirect sunlight and can be watered about once a week when the soil feels dry.
"I still have mine from last year!" the creator behind the Trader Joe's Obsessed wrote in an Instagram post. They also shared the Kitty Boo planters to their TikTok.
The Kitty Boo planters are sharing the Trader Joe's shelves with some other cute Halloween planters, too. There were a handful of different Tim Burton-esque air plant "ghouls" and cat-shaped sugar skull planters available at the end of September, and even more sugar skull-themed planters have hit shelves in October.
Trader Joe's always hits the nail on the head with its seasonal planters, and it's hard not to collect them all. If you can't find these particular planters in-store, Etsy seller FunSucculents has similar kitties available in black and white, that are a little larger than the TJ's version. 

Clear a spot among your houseplants and make sure you get your paws on a Kitty Boo planter while they're in stock this Halloween season. Just like a ghost, you'll see them one minute, and then — poof — they're gone!

Buy: Halloween Black Cat Planter, $16.99 from Etsy