This Stunning Tuscan-Style Planter Will Make You Swoon — I Promise!
We independently select these products—if you buy from one of our links, we may earn a commission. All prices were accurate at the time of publishing.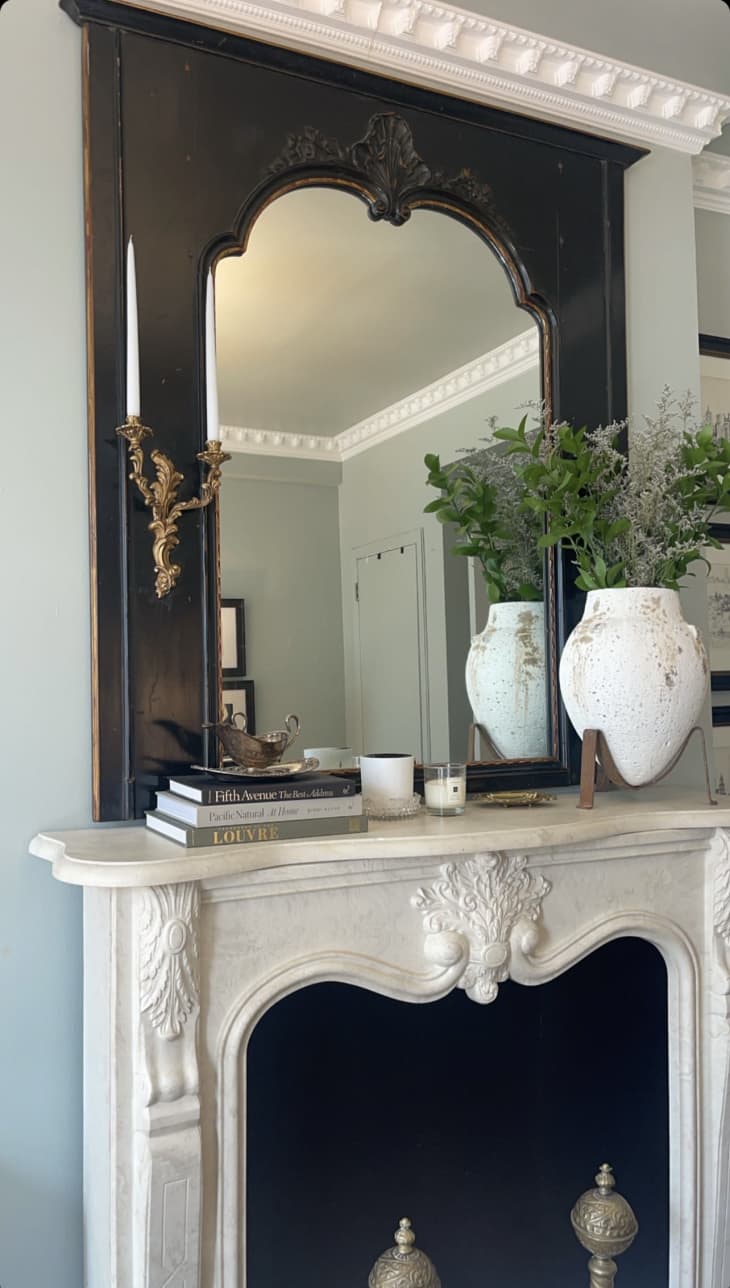 As someone who shares her home on Instagram and online all of the time, I can easily keep track of my "most asked about" products. Various home decor accessories of mine quickly become follower favorites, and I'm always excited when I can inspire others to purchase an item that really is a showstopper.
Follow Topics for more like this
Follow for more stories like this
One of my "follower favorites" as of late? This stunning Tuscan vase that sits atop an iron stand. Truthfully, this piece's one of my favorite finds ever. I purchased it about a year ago when I was preparing to relocate from Washington, DC, to New York City. Around that time, I had begun to fall in love with amphora vases, which were beginning to have a major revival moment. However, I was finding that most of the vessels that caught my eye were hundreds — if not thousands — of dollars. No, thanks!
When I stumbled upon this Tuscan planter and saw it was listed for $145, I was on board. While this price point is by no means cheap, it's still a lot less than most similar pieces would run. Plus, I was willing to invest in something beautiful and special for my new home; I'm all about treating yourself as part of a big move. Well, I'm so glad I splurged on this piece because this planter has brought me so much joy over the past 12 months. I've filled it with real blooms and fake ones, have placed it on my mantel and my nightstand (you can see both styled vignettes above here), and have even considered ordering another (I know, I know: I need to cool it with the vases).
Tuscan Plant Stand By Accent Decor

What I love about this planter is how authentic it looks. Many people assume it's a vintage piece and are thrilled when I tell them that actually… it's available with just a few quick clicks. I also really like the iron base, which gives the piece so much character and has a storied look to it.
If you're willing to spend a bit more, this planter comes in an even larger size. However, given that mine is nearly 17 inches tall, I'd say it's a pretty ideal vessel for an apartment, particularly if you intend to display it on a shelf and not directly on the floor.
One thing to note about this planter is that it definitely is heavy, so it's not an item that you'll want to plan to be moving around on the reg. That said, I find that it genuinely looks so stunning in a wide variety of places within my apartment. It's so tempting to just allow it to sit still and not use it as part of a new vignette every week!